Kindle With Special Offers AmazonLocal Trial Kicks Off In NYC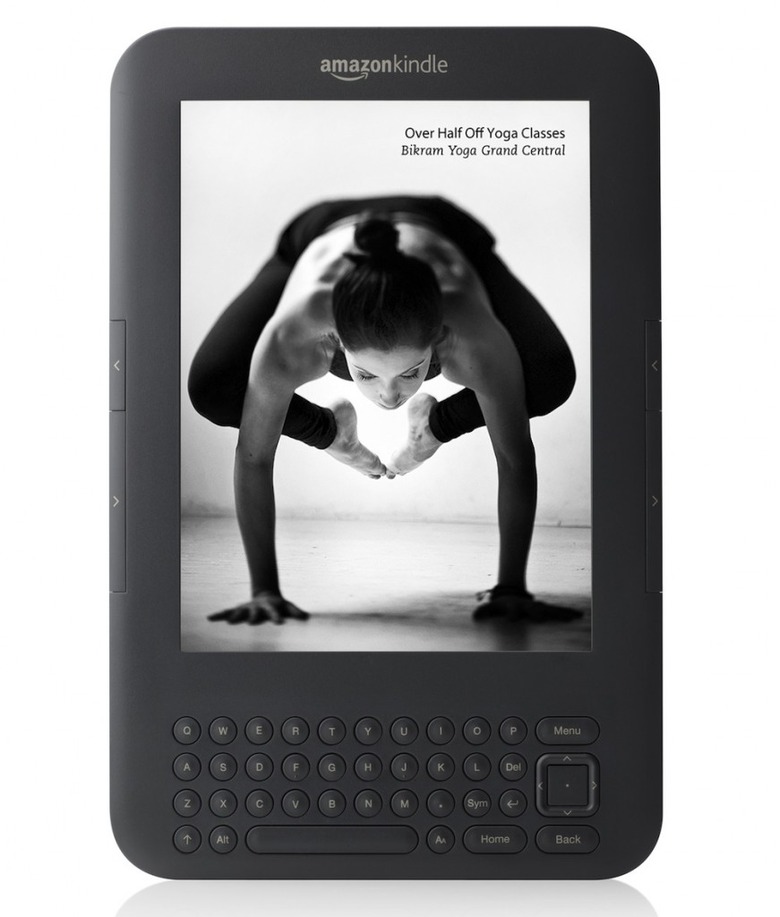 Amazon is adding AmazonLocal adverts to its Kindle with Special Offers, beginning with New York deals shown on the subsidized ereader's homescreen, and being extended to all AmazonLocal cities later in 2012. As with existing adverts, the AmazonLocal deals will be shown on the Kindle's display while it's not being used for reading, with purchases automatically charged to the Buy It Now card on account and users able to redeem the deal simply by showing their ereader.
Alternatively, you'll be able to print out the voucher on your computer and show that instead. As for the sort of deals you can expect, Amazon says that the initially served New York areas of Downtown, Midtown, Uptown (including the Upper East Side and Upper West Side) and Brooklyn will include:
$7 for a one-hour bike rental in Central Park ($15 value)
$5 for $10 at Dangerfield's Comedy club
$59 for one month unlimited yoga classes at Bikram Yoga Grand Central ($180 value)
$5 for $10 worth of ice cream and ice cream cakes at Coldstone Creamery
$45 for lunch at City Winery ($98 value)
The full list of AmazonLocal cities – which includes Chicago, Los Angeles, San Francisco, Miami and Seattle - can be found here. The Kindle with Special Offers itself is priced at $114 for the WiFi-only model and $139 for the 3G model, with the AmazonLocal software promised as an OTA update in the coming weeks.