Kindle Voyage leaks: 8mm thick and 300 ppi screen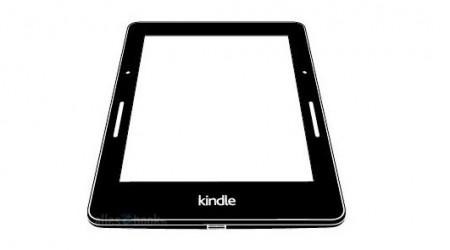 Amazon is apparently readying a new ebook reader, with the Kindle Voyage seemingly set to replace or at least upgrade the Kindle Paperwhite very soon. The new model is yet to be officially announced, but premature listings on several of Amazon's regional sites have given an early glimpse of the details, including new controls for page-turning.
They're dubbed "PagePress sensors", and would seem to respond to a lighter touch along the bezels of the ereader to flip the pages.
Meanwhile, the display is set to be 6-inches and run at an impressive – for an ereader – 300 ppi. It's paired with an "intelligent frontlight" that presumably adjusts the lighting effect automatically based on the conditions of the room you're reading in.
According to a pulled page on Amazon Japan, the Kindle Voyage will be 16.2 x 11.5 x 0.8 cm, and tip the scales at 186 grams. That would make it slimmer than the current Kindle Paperwhite, which is 0.91 cm thick.
Both WiFi-only and 3G + WiFi versions were shown before Amazon yanked the listings, though so far we only have European pricing not US, courtesy of Amazon Germany. The WiFi model is expected to be €189 ($245) and the 3G version to be €249 ($323), though we'd expect US prices to be less than those raw conversions.
With listings already prepared, the likelihood is that we'll hear something official on the new Kindle Voyage sooner rather than later. According to Amazon Germany, it'll begin shipping November 4th.
VIA The Ebook Reader
SOURCE Amazon Japan Google cache