This year's Kindle Paperwhite has a few new tricks to deliver e-reader fans aplenty. The device is called "the All-New Kindle Paperwhite" if you're in the public relations business or work for Amazon – but I'll be calling it the Paperwhite 2018. This version of the device is slightly thinner and slightly lighter than its predecessor, has one more LED light in it (5 instead of 4) and is now waterproof.
This version of the Paperwhite is a big step up from what came before – especially bezel-wise. That 2015 model had a display that was surrounded by a big thick plastic frame – which would've seemed normal had it been the year 2011. Here in 2018 the Kindle Paperwhite seems a bit more modern with a flat frontside (with what appears to be the same 6-inch, 300 PPI display as before.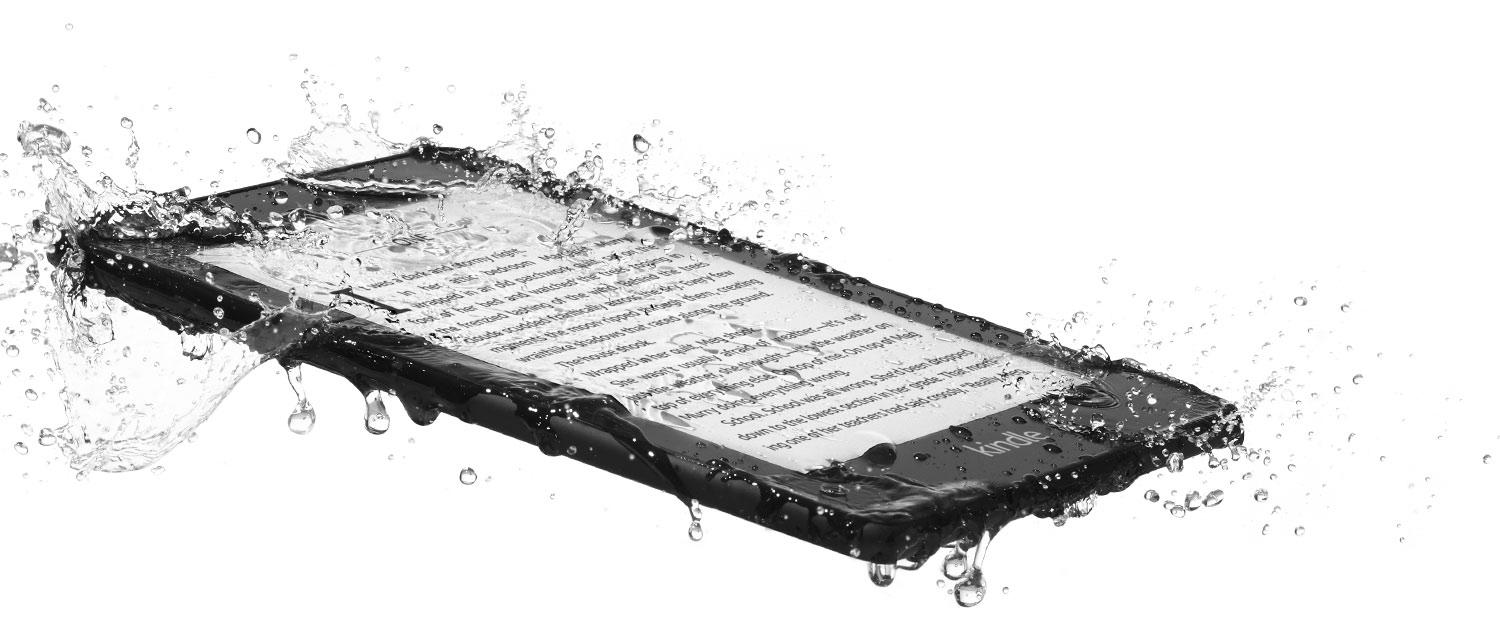 This newest Kindle Paperwhite has an IPX8 rating against water damage. That means its safe up against liquid immersion up to two meters for up to 60 minutes. That's just so long as we're talking about freshwater, not the ocean.
The 2018 edition of the Kindle Paperwhite includes 6 free months of Kindle Unlimited, regardless of if you're already a part of Kindle Unlimited. This is a subscription you'll otherwise need to sign up for and will likely subsequently forget to unsubscribe from. If you accidentally forget to unsubscribe from the service, you'll be charged a monthly fee.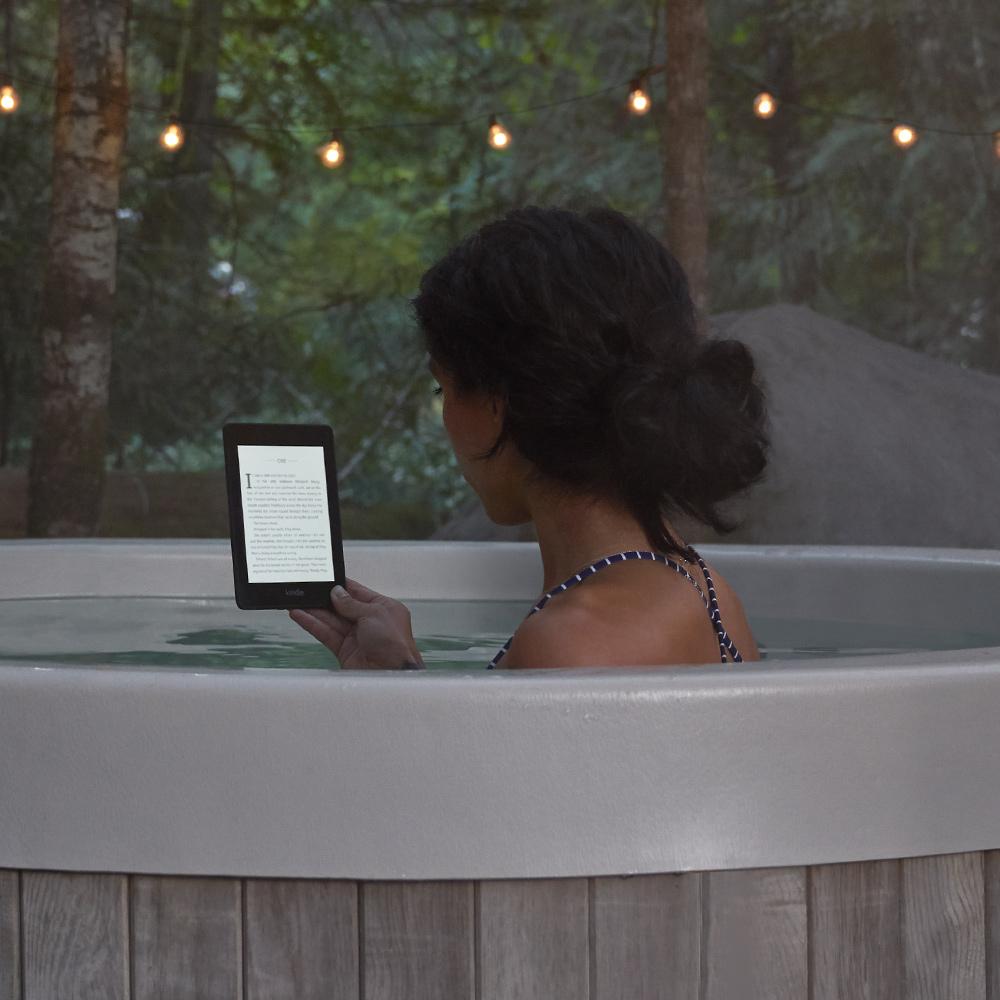 The Kindle Paperwhite revealed today will cost approximately $130 USD. That's for the 8GB model, while the 32GB model will cost around $160 USD. Users will be able to purchase $29 water-safe fabric covers in black, yellow, and blue. There'll also be leather covers in black, merlot, red, and purple for $39, and a "premium leather cover" in "rustic" for $59.
NOTE: There's also a 32GB edition with "free cellular connectivity" for around $250. You'll want to read the fine print on that model, too. ALSO NOTE: While you're getting 8GB internal storage instead of 4, or 2 (like the original), you're also going to be paying more than years' past. The Kindle Paperwhite 1st and 2nd and 3rd generation cost approximately $120 at launch, while this newest version is going to run you closer to $130.
You'll find the newest Kindle Paperwhite over at Amazon immediately if not soon. If you're still seeing the $119 version, click the links for the Amazon hardware store – it'll be up soon!
SlashGear uses affiliate links, and sometimes if you buy something we'll get a small cut of the sale.