Kindle Fire refresh tipped with Qualcomm Snapdragon 800, 2GB RAM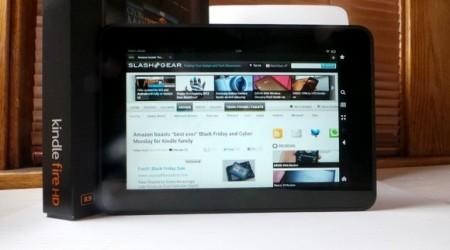 It's about that time for a Kindle Fire upgrade, and it seems Amazon is on it already, which makes sense considering the Nexus 7 received a refresh and the iPad has gone through some major transformations in the past couple of years. Specs of the next-generation Kindle Fire series have been leaked, and they're a doozy.
According to Boy Genius Report, sources are saying that the next-generation Kindle Fire lineup will come packing with Qualcomm Snapdragon 800 processors clocked at "around" 2GHz, which seems like overkill for the Kindle Fire, seeing as how Amazon wants to keep the price point low, but they may have some intense plans for the tablets.
The tablets are also said to pack in 2GB of RAM, which certainly seems feasible — it's mainly the Snapdragon 800 that we're mostly surprised about. The 800 is usually reserved for top-tier, expensive products, and while the Kindle Fire is Amazon's flagship lineup, we're curious as to how Amazon will keep the cost down of the tablets, as that is one of their main selling points.
However, seeing as how Qualcomm wants to push its Snapdragon 800 processor to "virtually every global OEM" within the next few months, it could make sense that Amazon would be one of those companies picking up the new chip for their tablets.
Earlier this month, we heard that the new Kindle Fires would be receiving display upgrades as well, with the Kindle Fire HD getting an impressive 1920×1200 resolution while still keeping the screen size at 7 inches. This is the same pixel density as the refreshed Nexus 7 that was released late last week.
However, the current 8.9-inch tablet already sports a 1920×1200 resolution, but it's said that this version will be bumped up to 2560×1600, which would take on the iPad and the Nexus 10, but with a way better pixel density. We've contacted Qualcomm for more information and we'll update this post accordingly whenever we hear back from them.
SOURCE: BGR