Kindle Fire HD tablets appear on sale at Amazon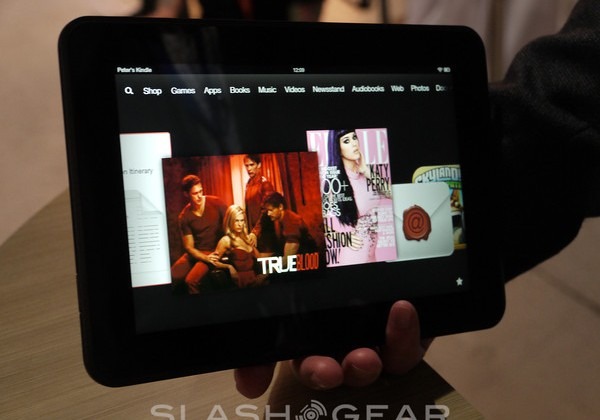 The Kindle Fire HD 7, Kindle Fire HD 8.9, and Kindle Fire HD 8.9 4G LTE are all available for purchase on Amazon now, with their prices being, in order, $199, $299, and $499. The lesser two of the three devices have 16GB of internal storage while the 4G LTE 8.9-inch tablet has 32GB of internal storage – otherwise it's essentially the same as the wi-fi only model 8.9. These devices work with an updated user interface over the original Kindle Fire and include several software upgrades and features that set them aside from the rest of the ereader and media player mobile universe.
This set of tablets has been revealed by Amazon today and will be shipping starting on the 14th of September – but only in the case of the 7-inch version. Both the Kindle Fire HD 8.9 and the Kindle Fire HD 8.9 4G LTE will be shipping on November 20th, 2012. These tablets may not yet be prepared at a level that Amazon is comfortable releasing them, also evidenced by the fact that our ability to get hands-on time with the 8.9-inch sized tablet this week was limited at Amazon's main event.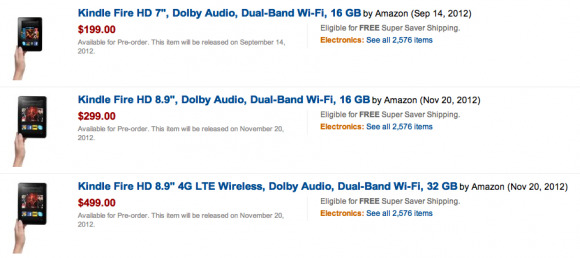 The Kindle Fire HD 7 was, on the other hand, out for all to see and touch and indeed did appear to be in full working order. Amazon hopes to undercut both the Google Nexus 7 tablet as well as the Apple iPad 3 with prices that appear to be lower for devices that work exclusively with Amazon-held mobile media.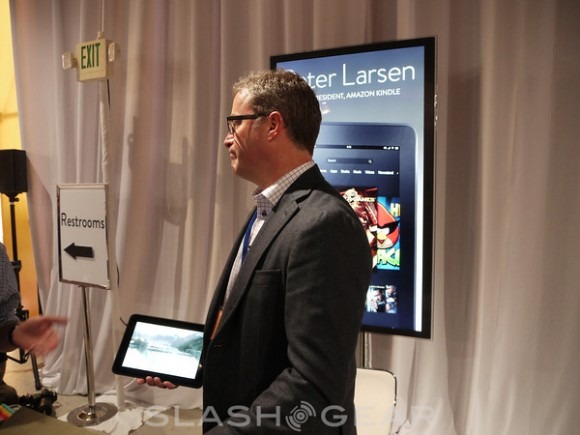 One of the more impressive sounding comparisons along this line of possibility was Amazon's chart showing how the iPad 3 would cost a user hundreds of dollars more a year if they wanted 4G LTE on their device than if they wanted the 4G LTE Kindle Fire HD. The Kindle Fire HD 8.9 4G LTE is being released with a special $50 a year data plan from AT&T that will have it limited to 250 MB a month max. At the moment it's not known what overage prices will be – if not standard, that is.