Kindle Fire HD LTE $50 a year with one big catch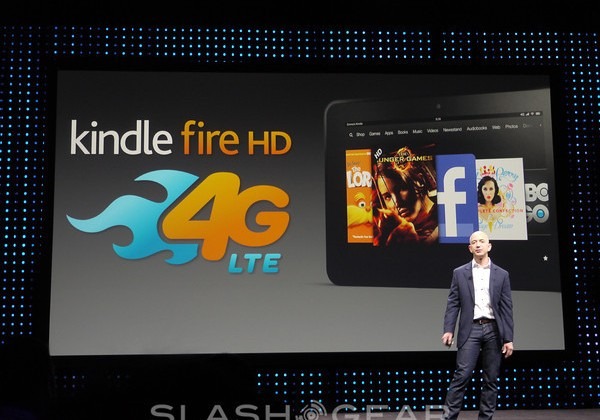 There's a brand new Amazon tablet out there on the market – up for pre-sale today and shipping in October – the Kindle Fire HD, and for just $50 a year, you can get 4G LTE connectivity with it. Of course the device will cost you $499 in the first place – but that's not the catch. The catch is that this data plan with 4G LTE through AT&T, $49.99 though it is, will limit you to 250MB of data per month – and if you're anything like us, you'll go through that amount of data in no time at all.
This data plan is of course compared to the iPad 3 on a similar data plan, complete with the cost of a similar model with 4G LTE. Amazon showed this week a chart with an iPad 3rd generation tablet with 32GB internal storage and 4G LTE connectivity next to a Kindle Fire HD – also with 32GB of internal storage and 4G LTE connectivity. The iPad 3 with those specifications will cost you $729 USD, while the Kindle Fire HD will cost you $499 USD.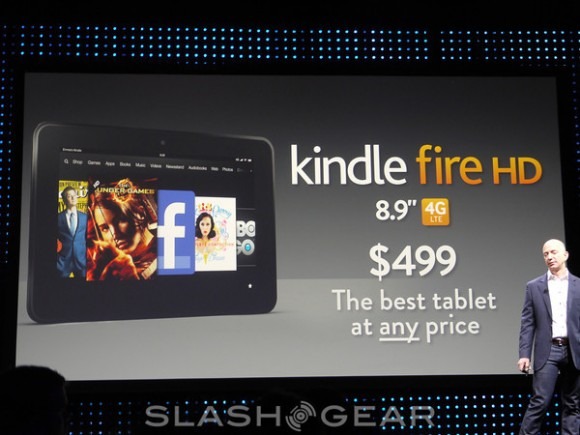 Amazon then compared (at their big Kindle event, mind you) the cost of comparable data plans on both the tablets mentioned. It's odd that they include 20GB of Cloud Storage and $10 Appstore Credit along with the 250MB of data allowance per month since these are not standard features of any iPad-related data plan. We must assume that these costs are added separately to the iPad data plan cost then – but even so, the difference between $230 USD per year and $50 USD per year is significant nonetheless.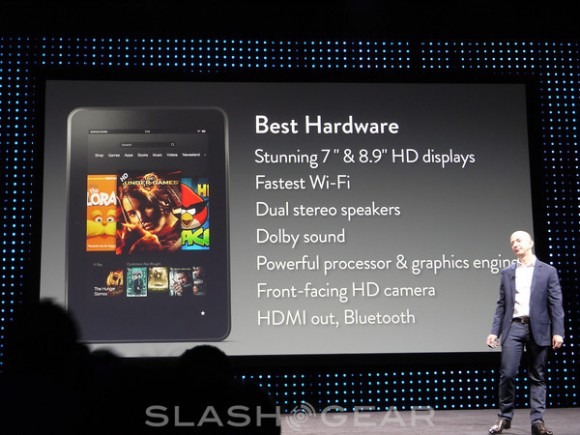 The Kindle Fire HD 4G LTE will cost you $499 and is up for order starting today from Amazon's online store. This device will be shipping on November 20th while several other tablets mentioned earlier today (see the timeline below) have been announced as being shipped in early October. Sound like a good deal to you? We'll see how much the overage costs for data are soon enough.