Kindle Fire HD introduced with new 8.9-inch size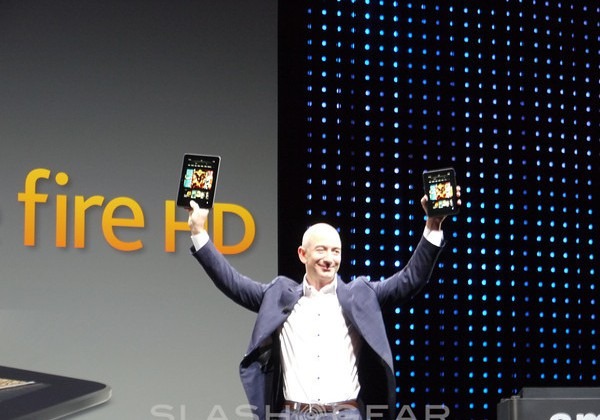 This week the folks at Amazon have revealed a set of Kindle Fire devices that take their original hit and make it high definition. There are two sizes here, one with an 8.9-inch display and another with a 7-inch display, the 8.9-inch display having a lovely 1920 x 1200 pixel resolution. This new larger device has IPS LCD display technology and works with 254 PPI – and it's more expensive than the Kindle Fire's regular refresh, of course.
This new set of Kindle Fire units works with no air gap between the display and the glass up front – this means clearer images and a lot less glare than otherwise possible. Inside you'll find an OMAP4 4470 processor from Texas Instruments, this being shown by Amazon as better than the Tegra 3 in some of the tests they've done: specifically in Memory Bandwidth and Floating Point – we'll see about that when we get this device in hand, of course.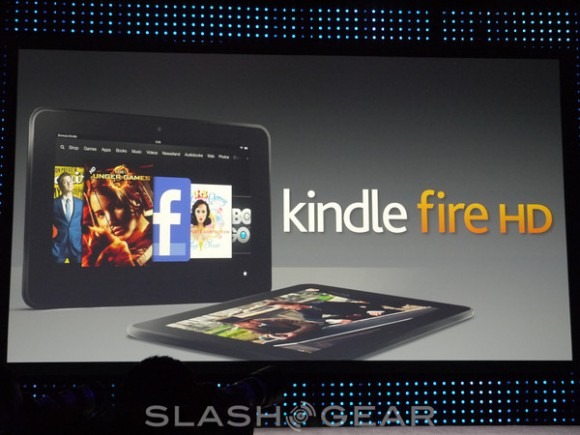 This new set of tablets works with dual stereo speakers rather than the single-speaker setup that most tablets have. Amazon isn't shy about showing the iPad here, as it does indeed have just one spot on its back with a speaker. With the Kindle Fire HD line you'll be working with Dolby Digital Plus sound – here an exclusive audio engine made just for this Kindle Fire HD lineup.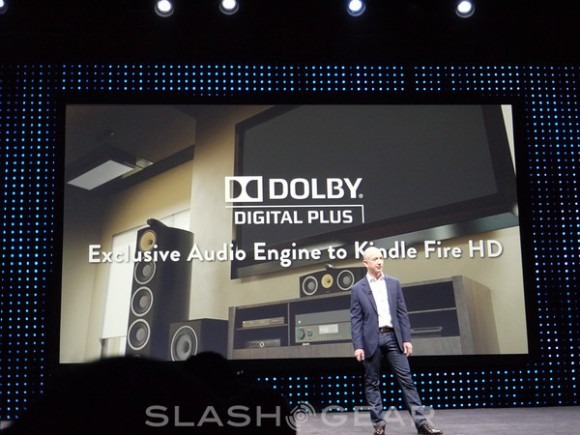 Also included inside is a set of antennas, dual-band 2.4GHz and 5.0GHz for faster wi-fi action, and MIMO – MIMO being a technology that only a small number of high-end devices incorporate at the moment. The iPad 3 has just one antenna, as does the Nexus 7, noted Amazon, and only the Kindle Fire HD has MIMO inside of the three. With this technology, Amazon notes that they've got the fastest Wi-fi connectivity in the west – so to speak.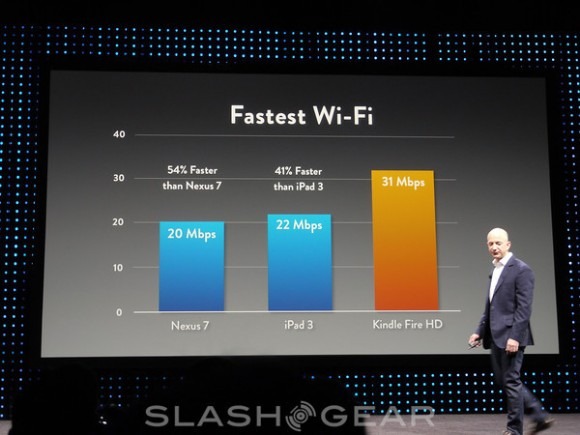 Stay tuned for more Kindle Fire HD action as we follow Amazon into the future with their brand new tablet lineup. Stick to the Amazon tag portal to see the rest of our updates as they happen throughout the week and especially here on launch-day!