Kindle Fire entry-level next-gen model reportedly sticking with OMAP CPU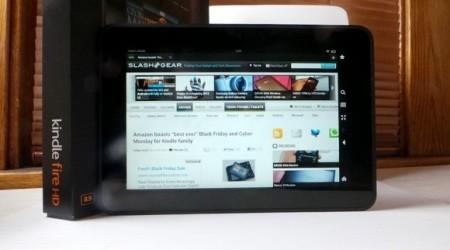 Rumors have been popping up recently about what to expect in the next-generation Kindle Fire tablet series, and full specs for the next-gen entry-level Kindle Fire have been leaked, but it's nothing too special, other than that the new entry-level Kindle Fire will have the same internal guts as the current entry-level Kindle Fire HD.According to BGR, Amazon's next-gen entry-level Kindle Fire will be equipped with a 1.5GHz dual-core Texas Instruments OMAP4 4470 processor with PowerVR SGX544 graphics. This is the same chipset that powers the first-generation Kindle Fire HD. But while this new model will have older internals, it'll be pleasant increase from the 1.2GHz OMAP4 4430 chipset in the current Kindle Fire.
Furthermore, the new entry-level Kindle Fire it will supposedly have 1GB of RAM and run Android 4.2.2 Jelly Bean, with a 1280x800 display. Essentially, the next-gen Kindle Fire will get almost the same specs as the current Kindle Fire HD, but it'll obviously be at a much cheaper price, probably around $170.
As for what the next-gen Kindle Fire HDs will pack, it's been reported in the past that Amazon will squeeze in Qualcomm's newer Snapdragon 800 processors with 2GB of RAM. Clock speeds are unknown, but sources say that it'll be around 2GHz, making for quite the speedy tablet.
Also, the current 8.9-inch tablet sports a 1920×1200 resolution, but it's said that the next-gen version will be bumped up to 2560×1600, which would take on the iPad and the Nexus 10, but with a way better pixel density. We haven't heard word from Qualcomm about whether or not they'll be supplying Amazon with their chipsets, so we're taking this one with a grain of salt for now.