Kindle Fire Already Amazon Top Seller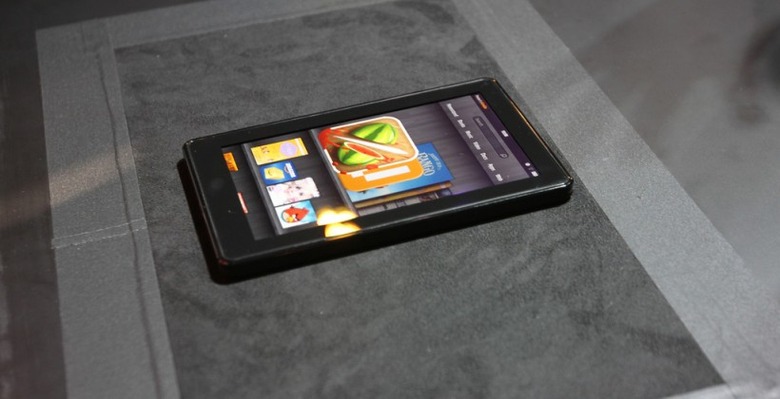 It appears that Amazon may have a hit on their hands right out of the starting gate here as their pre-orders list now points toward the Kindle Fire being an instant best-seller. Amazon reports that their top-selling item at this very moment, and for the second day in a row, is indeed the Kindle Fire, a $199 Android-based unique-functioning tablet that's not even out in stores for sale yet. We've got all the coverage you could possible desire on this tablet as it was formally announced this week – meanwhile sit back, click around, and ask yourself why you've not ordered the thing for yourself yet.
The exact number of tablets ordered at this point has not yet been revealed, but we do know that the official shipping date is all the way down the line at November 15th, 2011. It goes without saying what season this device is aimed at, with Amazon's media content library very clearly at the center of the entire situation here. Meanwhile we've got a feeling that at $199, this tablet will be used for more than just that, Android integration making this a prime target for developers of all legitimacies.
You can head to our big [Amazon Kindle Fire portal] for all the information on the device anyone could want and ALSO you can head below this paragraph to see yourself a few hands-on and eyes-on videos. The first is from here on SlashGear, the next is from our sister site Android Community, then you've got a gallery as well – all of this done in larger scale in the Kindle Fire portal via the hands-on posts. Enjoy!
[vms fd12577bc2619bc63569]
Amazon Kindle Fire Eyes-on
[vms c3a68b399058c34aecf2]
Amazon Kindle Fire Hands-on
BONUS check out our Q and A session amid the hands-on for some greater detail on a few points you'll be interested in hearing.