Kindle DX Gets Video Review, Side-By-Side Comparison With 1st-Gen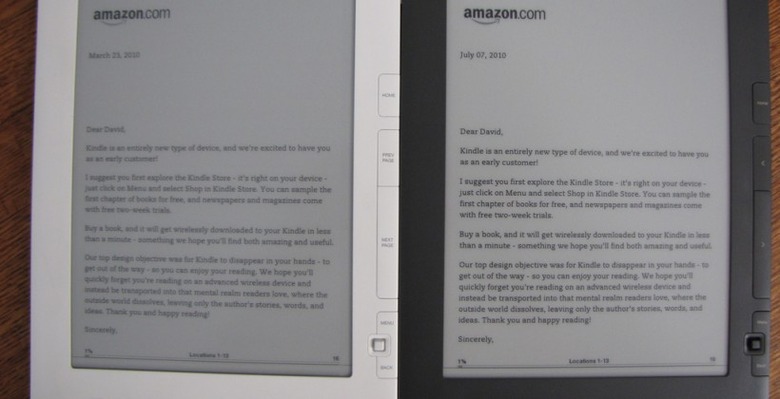 Amazon's second-generation Kindle DX is already shipping out to buyers, and one of the first is Lisa over at MobileTechReview.  She's put up a video review of the new e-reader, and first impressions are that there's not much change from the outgoing model; however, a side-by-side photo on Flickr shows just how much difference there is between the two E Ink displays.
Video review and close-up display comparison after the cut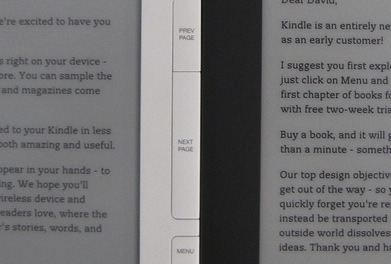 The second-gen Kindle DX uses E Ink's new Pearl epaper display, which the manufacturer claims offers a 50-percent improvement in contrast.  That, they say, makes it more like reading a regular paperback novel, rather than the newsprint-like experience of their previous-generation Vizplex screen technology.
The difference certainly looks clear in the close-up, though of course we'll wait until we see a DX in the plastic ourselves before making the final judgement.  Still, we're looking forward to seeing this new Pearl display tech make its way into the smaller Kindle model (which is a little more pocket-friendly, both in terms of size and price) which is predicted to take place later on in 2010.
[via The Digital Reader]