Kingdom Hearts 3 release date set for January 2019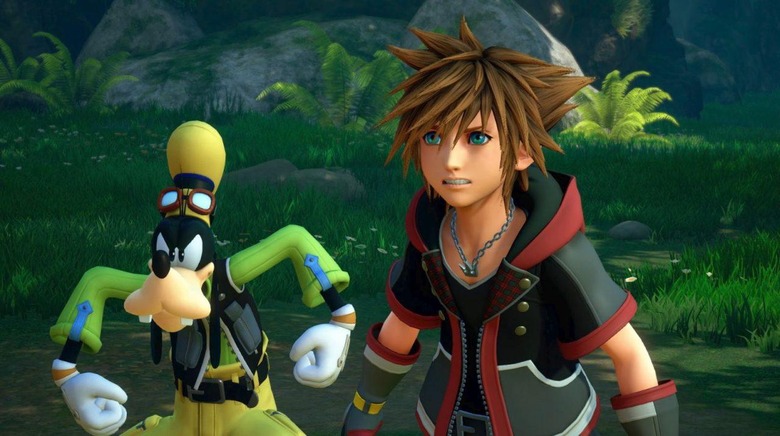 Square Enix won't be hosting its E3 2018 press conference until tomorrow, but it's getting the announcements going a little early. In the wee hours of the morning, the company made an announcement many Kingdom Hearts fans have been waiting a long time for. Yes, the company finally announced when we can expect Kingdom Hearts 3 to release, and it'll be here early next year.
That seems like it would be a perfect announcement to hold for its press conference, but Square Enix instead opted to reveal the release date during the Kingdom Hearts Orchestra World Tour. The date was announced by series director Tetsuya Nomura, and it didn't take long for word to get out. Square Enix quickly made it official on the Kingdom Hearts Twitter account, confirming that the long-awaited third installment will be here on January 29, 2019 for Xbox One and PS4.
The last time we heard talk of a release date, Square Enix was still targeting a 2018 launch. Nomura apologized for this slight delay, telling fans "I'm sorry that we're asking for a little more time than initially planned." We have a feeling that most fans won't be bothered too much by the delay, as they've been waiting for Kingdom Hearts 3 to get a solid release date for years now.
Nomura also said that we'll get more information about Kingdom Hearts 3 – including a few new trailers – at E3 2018. With this new announcement, it's almost certain that Kingdom Hearts 3 will be a big part of Square Enix's press conference, which kicks off tomorrow morning.
Other games we're expecting to hear about during Square Enix's E3 presser include Shadow of the Tomb Raider and potentially Just Cause 4. We're also hoping to see more from the company's incoming Final Fantasy VII remake, so hopefully Square Enix doesn't disappoint on that front. The press conference kicks off tomorrow morning at 10 AM PT / 1 PM ET, and we'll be covering the whole thing as it happens.