Kim Dotcom's MEGAchat promises encrypted video chats in browsers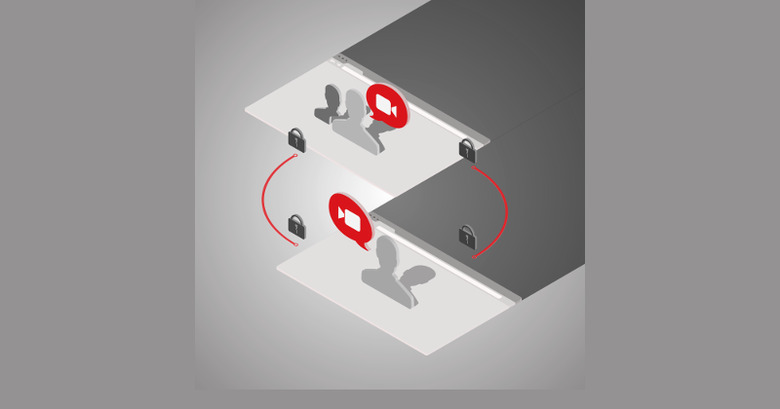 Recent world events have gotten many tech companies concerned about security and privacy. Some of them have scrambled to add, enhance, or even enforce security measures like encryption while governments and their leaders, like Cameron and now Obama, have scrambled to have them blocked or at the very least weakened. Chat apps and services are one of the common targets and we've seen many old and new ones wave the encryption flag as a major feature. MEGAchat is just one of the latest to join that roster and it comes from a man who should know the situation all too well.
Kim Dotcom's name has become a household one when it comes to discussions of piracy and file sharing. His Megaupload service came under fire and was eventually shutdown because of accusations that it cost Hollywood millions. Barely a year after, he launched MEGA, also a cloud storage and file hosting service but one that emphasized on privacy through encryption, probably much to the ire of some in the entertainment industry. Now, the service is taking one step further by offering video and audio chat with the same privacy promise.
Like the file sharing part of the service, MEGAchat uses what is called end-to-end encryption. In this system, a packet, be it a file or message, is encrypted on the sender's side before it travels through the Internet. The packet remains encrypted en route and only gets decrypted when it lands on the receiver's end. This is pretty much what other messaging services have recently implemented as well.
What sets MEGAchat apart from other video chat offers, aside from encryption, is that it doesn't require a separate app to use. Everything happens inside the browser, though there are browser extensions that give a performance boost in theory. In this aspect, MEGAchat follows in the footsteps of Firefox Hello and even Skype itself, which are utilizing WebRTC to implement video and audio chats inside browsers with no need for a plugin or app.
MEGAchat's voice call features is just the first step according to Kim Dotcom. Soon it will also offer text chat and then video conferencing.
SOURCE: @MEGA, @Kim Dotcom