Kickstarter Hits iPhone For Hands-On Mobile Crowdfunding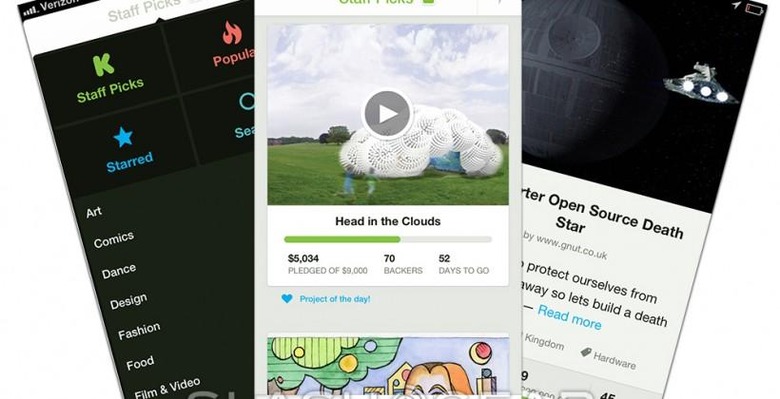 It's time for more Kickstarter fun and action than you can handle as the crowdfunding group brings on their very first mobile app for iPhone. This app will allow you to fund and follow projects galore as well as follow your friends – and the projects you've backed! You'll be able to check all the newest and most powerful ideas in the land as well as watch your own funded projects flourish!
This app has two sides to it – you can see it as a project backer or you can see it as a project creator. When you're a creator, you're able to connect with your backers with messages and updates. You can track your project's progress on the back-end, and you can post updates from wherever you are in the world – all mobile-like!
You'll first come across a list of Kickstarter "staff picks" when you enter the app, with several other list views available to you with a tap at the title of the list. From there you'll be able to work with Popular projects, projects you've starred, and a collection of categories just as they'd appear on the full Kickstarter website. Art, Fashion, Technology, and the rest are all here.
This app is available for free from the iTunes app store right this minute and is optimized for iPhone – iPhone 5 display size included. Go grab it right this minute and let us know what you plan on backing first! Also have a peek at the timeline below to see recent Kickstarter-related stories to see what all the hubub is about!