KickBeat, CastleStorm hit PS4 2014 releases; Pinball FX2 for Xbox One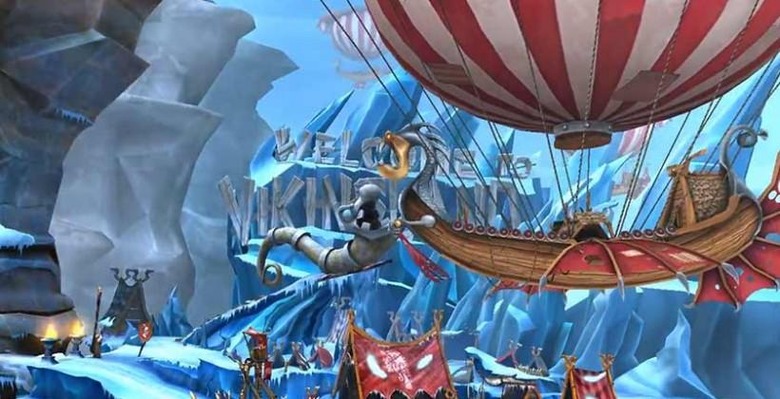 This week the developers at Zen Studios have made clear their intent to bring their biggest games from the previous generation to the next. This includes KickBeat – Special Edition as well as CastleStorm – Definitive Edition for PlayStation 4 as well as both titles plus Pinball FX2 for the Xbox One. Each of these games are of the expandable type, so it's just the beginning of Zen Studios push into both the PS4 and the Xbox One environment.
Zen Studios suggest that the Definitive Edition of CastleStorm will be running at 1080p and 60fps on both platforms when released this year. This game will be bringing on a mix of physics-based destruction and melee brawler tied in on a tower defense sort of platform, and it'll be released with several different gameplay modes.
CastleStorm Definitive Edition will work with a solo campaign, a custom castle editor, co-op modes, and online multiplayer as well, all right out of the box, so to speak.
Pinball FX2 has been released to several platforms in the past, including Xbox Live Arcade for Xbox 360. Here you'll see pinball tables based in Marvel Comics, Star Wars, and Plants vs Zombies universes – it's a cross-environment sort of title, that's for certain. This game will also expand with "new, unannounced IPs" later this year as well.
KickBeat is a kung-fu title that's just about as strange as such a game can get. You'll be kicking out patterns of button combinations to fight off enemies as hyped-up music blasts and bright lights flash. This game – as with the others – is also out on several other platforms.
While CastleStorm, KickBeat, and Pinball FX2 will be coming to Xbox One "in the coming months", we'll be seeing CastleStorm and KickBeat on PlayStation 4 "later this spring". We'll be getting more specific sooner than later.