Kia Optima and Kia Rondo recalled amid faulty airbags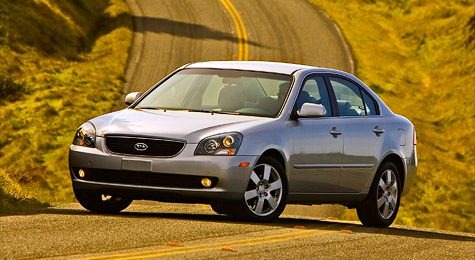 There's another recall on the books, auto owners, this time for 146,000 Kia vehicles on the road due to faulty airbag systems. The models you've got to look out for at the 2006-08 Kia Optima as well as the 2007-08 Kia Rondo, and the situation is that the spring system in the drivers side of the vehicle may become damaged over time – this resulting in no airbag deployment in crashes, that being bad. The National Highway Traffic Safety Administration administered this recall alert this week.
Kia reported this problem last week, and the recall is expected to take place en masse starting in March, so says that NHTSA. This vehicle has otherwise had no such similar problems, and you're encouraged top contact you local dealer now if you'd like to get a fix in the future. Customers affected by the problem will be able to have the problem fixed at their local dealer free of charge when the time comes.
You can also call the NHTSA vehicle safety hotline at 1-888-327-4236 or visit the NHTSA at SaferCar.gov, taking special note of the terrible graphic design they've got going on there. Sidenote: why is it that government run websites never look any good? Is it a law that they're not allowed to hire graphic designers with any salt?
[via CNN]