Kia Niro EV revealed with 236 mile electric range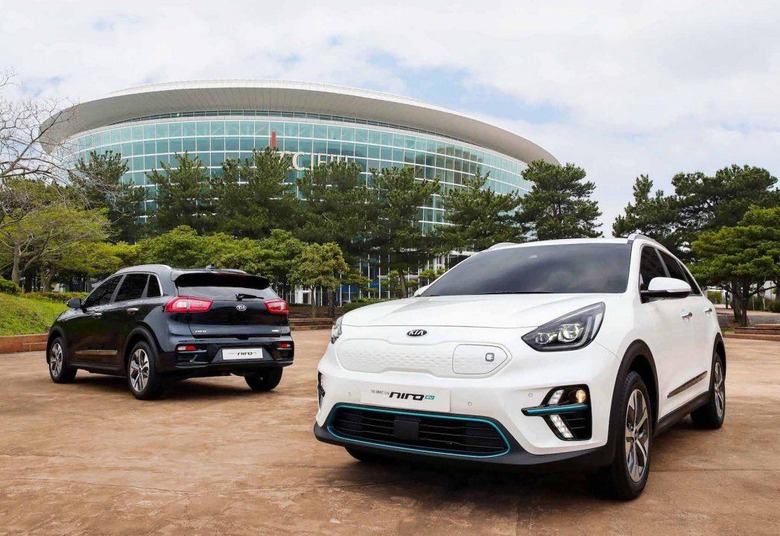 Kia has taken the wraps off its new Niro EV electric crossover, an all-EV version of the compact city car. The battery-electric vehicle was previewed at CES 2018 back in January, but this is the first time we've seen it in production form. As you might expect, a few of the more showy design features have been lost along the way.
Most notable, the communicative grille on the CES concept – which embedded a display into the nose of the Niro EV, has been dropped in favor of regular plastic. Now, it has a grille more akin to what we saw on the Kia Soul EV, completer with a pop-out hatch that reveals the charging port.
The drivetrain itself uses Kia's next-gen EV platform. That pairs an electric motor with a 64 kWh lithium-polymer battery pack. Kia says it should be sufficient for the car to drive over 236 miles on a charge, though that's using the World Harmonised Light Vehicle Test Procedure, not EPA's tests, so may be different by the time the car arrives in the US.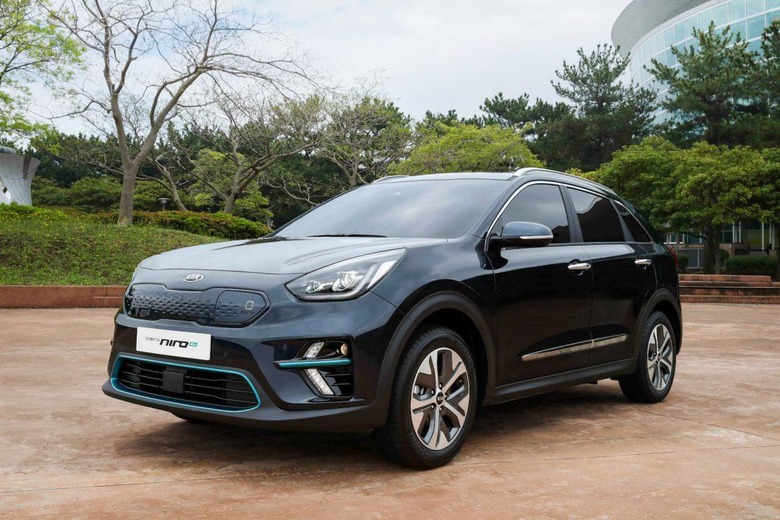 A second, presumably more affordable version, will get a much smaller battery. Kia says the Niro EV should be able to do just shy of 150 miles on a full charge of its 39.2 kWh battery. No word on performance figures for either version at this stage.
The outside has some Soul EV hints to it too, though with a more pronounced crossover flavor that makes a lot of sense given how popular that body-style is today. Chunky wheel arches and aggressive lights help single it out from rivals like Chevrolet's Bolt EV and Nissan's Leaf EV, which are both more traditional hatchbacks.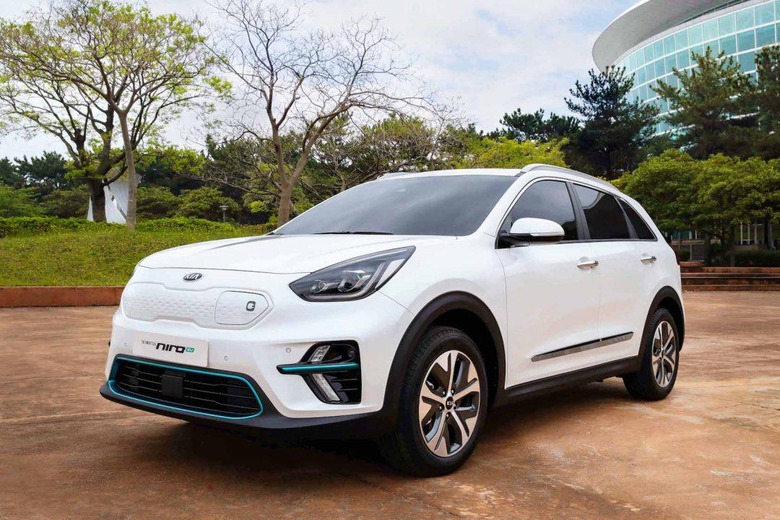 Kia isn't playing it safe when it comes to electrification. The company plans to have sixteen "advanced powertrain vehicles" in its line-up by 2025, of which five will be battery-electric. There'll also be a fuel-cell vehicle, and five new hybrids and plug-in hybrids.
In addition to power, there's also the question of the interior. Kia isn't showing that off yet – the concept had touch-sensitive surfaces across the dashboard and steering wheel, which probably won't make it to production – nor talking about charging times or pricing.
Still, there's plenty of time for Kia to work out the details. Though this production car has been shown off in Korea today, it's not actually scheduled to make its official debut until the Paris Motor Show – that's not until September of this year. Kia says the car will go on sale in Korea during the second half of 2018, with other markets following "in due course."