Khan Flying Huntsman soft-top six-wheeler is meant for production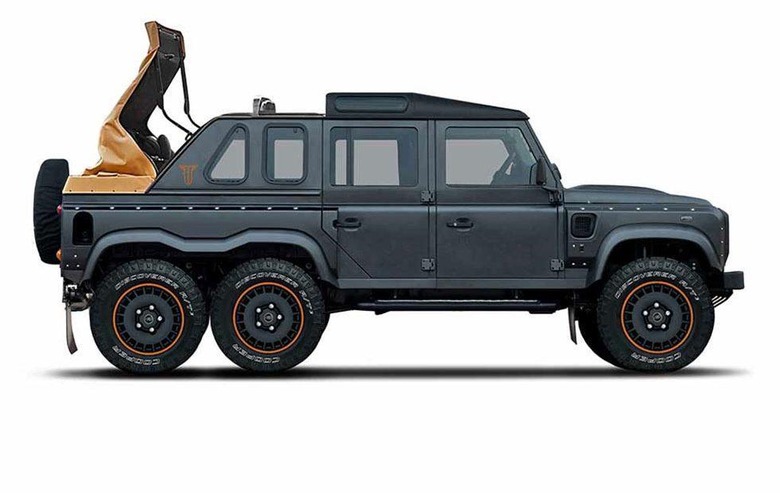 Say the name Khan around a bunch of geeks and Star Trek comes to mind. Khan Automobiles has nothing to do with angry aliens looking to kill Kirk, Khan Automobiles is a coachbuilder from England that makes some very cool vehicles. Several years back the company unveiled a very cool six-wheeled version of the Land Rover Defender with a hard top called the Flying Huntsman.
Khan has now unveiled a version of that Flying Huntsman SUV with a soft top covering the very back seats. The drop-top covers the rear axles and to accommodate the top the vehicle has unique pillars and rear quarter windows.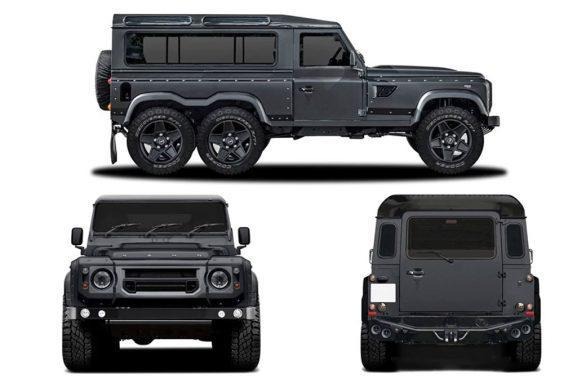 Khan does offer a longer nose and longer wheelbase version of the Flying Huntsman, but those options aren't offered on the soft-top version just yet but could be down the road. The single image we have of the soft-top version is said to be a statement of intent and additional details will be revealed in the coming months.
Presumably, the soft-top version gets the same GM 6.2L V8 making 430hp mated to a 6-speed automatic that the hard-top version uses. The 6-wheel drive system is custom.
As for pricing on the soft-top version, that hasn't been announced. The Khan 6x6 standard version sells for around $334,000. This reminds quite a bit of the 6x6 VelociRaptor that Hennessey introduced during SEMA that costs about the same price.
SOURCE: MotorTrend