KGI: iPhone 7 will have nothing attractive, shipments to fall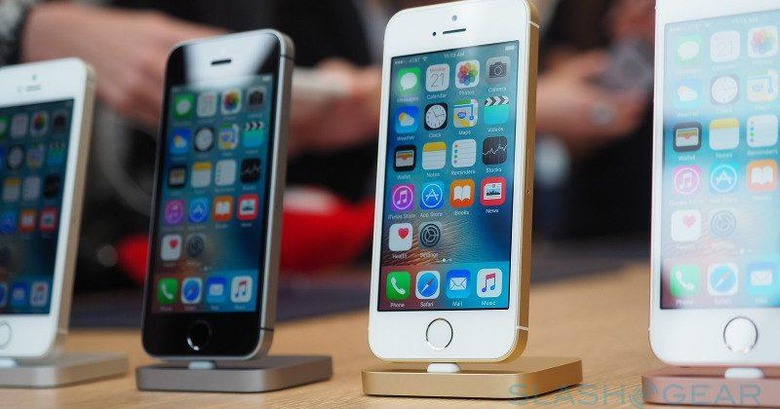 If famed KGI Securities analyst Ming-Chi Kuo is to be believed, Apple's market nightmares are far from over. Even though the company already forecast what would its slowest iPhone sales growth early this year, it's fortune isn't going to turn for the better for the rest of 2016. In fact, it could have the lowest shipment numbers, even lower than 2014's disappointing figures. Kuo attributes this to certain factors, chief among which will be an iPhone 7 that will have nothing attractive to offer. Or so says the analyst.
Kuo isn't one who dramatically raises the alarm over each and every single dip in the market, so his rather foreboding prediction is already raising some eyebrows. He predicts that in the worst case scenario, Apple will only be able to ship 190 million iPhones this year. That just a little below the 193 million it did ship in 2014. Best case? It goes up to 205 million, which is still significantly lower than Samsung's predicted 320 million for 2016. In contrast, earlier analyst forecasts expect Apple to ship 210 to 230 million this year.
Bearing the main brunt of the blame will be the iPhone 7, which Kuo believes will fail to impress the market, which, given Apple's history, is definitely a bold prediction to make. The analyst so far sees no attractive feature that would make the iPhone 7 worth buying, perhaps unless you're upgrading from a much older iPhone model like an iPhone 5 or 5s. But, if said buyers held out that long, chances are they might opt to buy the iPhone SE instead.
That said, the iPhone SE isn't going to save Apple either, says Kuo. He did adjust his predictions from 12 to 18 million shipments, owing to the unexpected popularity of the little smartphone that could. However, most analysts and market observers agree that, despite popularity, the cumulative sales numbers won't be enough to lift Apple from its expected fate.
It is interesting that Kuo believes that the iPhone needs a visual redesign and new features to impress. Those are usually attributed to the rapid changing world of Android smartphones, in contrast to Apple's more consistent and slower push. Perhaps the implication is that even the iPhone market has become accustomed to the fast-paced, and sometimes frantic, development of smartphones outside of Apple's kingdom.
The light at the end of the tunnel is what the analyst predicts will be a more successful 2017 for Apple. The next iPhone is rumored to have a glass-encased design similar to the iPhone 4. It would also be Apple's first venture into OLED screens, if the leaks are correct. There might even be a larger 5.8-inch phablet version, which could ruffle a few feathers even more. 2017, however, is still far away, and Apple needs to weather this year well first.
VIA: 9to5Mac