Keyport Slide 2.0 launches on Kickstarter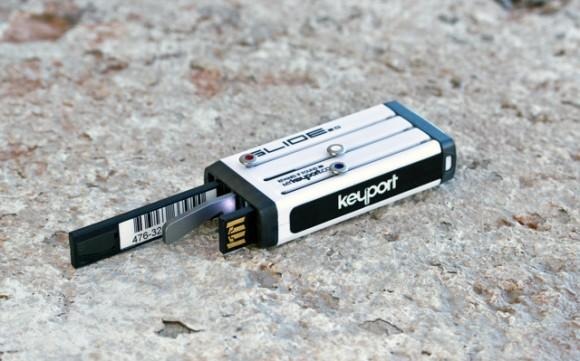 The Keyport Slide is not a new product. In fact, we have been talking about this little key consolidating gadget for years. But as of today we are seeing details of the follow up, appropriately dubbed the Keyport Slide 2.0. Except instead of a regular launch being done on the Keyport website, the company has chosen to do this as a Kickstarter project. The project still has 29 days remaining and is showing an expected delivery date of May 2013.
Without getting into whether or not this project will ship as expected, we can say that as of today it has almost 700 backers with a total pledged of $36,177 towards a goal of $75,000. Before we get to the Keyport Slide 2.0, lets begin with this, the Keyport Slide is a little gadget that consolidates your keys and other gadgets. Some of the other items include a bottle opener, flash light and even USB flash drive with up to 32GB of storage. Each Keyport can hold up to six items in total. Aside from consolidating keys and other little gadgets, the Keyport Slide has a nice recovery program — just in case you ever lose it.
Moving forward the Keyport Slide 2.0 will also have an option to add a pen. More important though, the Keyport Slide 2.0 is said to have been redesigned to be lighter, stronger, more customizable and more affordable. The customization will deal with colors as well as logo plates. According to details coming from the Kickstarter page, the funds will be used to "accelerate the production of 2.0."
The pledge levels vary depending on what you need and/or are looking for. Perhaps the one most appealing would be the Keyport Slide 2.0 Tech Bundle (for $89) which give a Slide 2.0 in black, white or red along with a button set, flash light, 8GB flash drive and 4 standard key blades. Basically, enough to get started. You can always purchase extras from the Keyport website. Alternatively, there is an option for current Keyport owners — a $33 pledge level that will give you a Slide 2.0 and set of buttons.
[via Kickstarter]