Kenwood AS-iP70 iPod speaker dock packs digital photo frame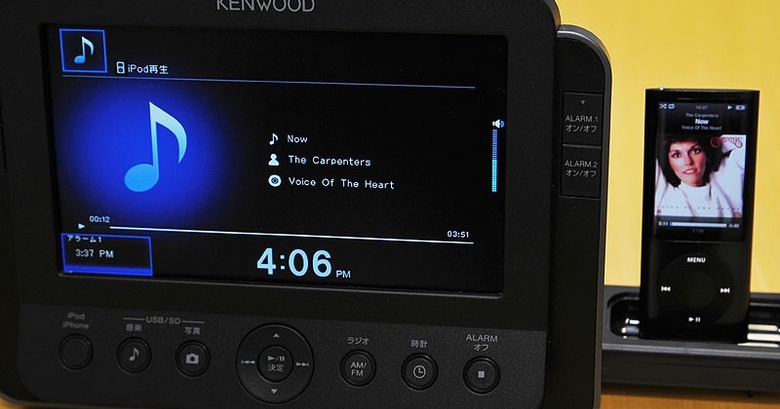 Kenwood might not be the first name you'd associate with iPod speaker docks, nor with digital photo frames, but their latest product ticks both boxes.  The Kenwood AS-iP70 has a 7-inch WVGA LCD display and a pop-out iPod/iPhone dock; as well as listening to music and viewing photos and video from the Apple PMP on the display, owners can also load up photos from an SD card and view them instead.
Other connectivity includes a USB 2.0 port for accessing the SD drive, while there's also an FM radio is none of your downloaded music appeals.  The speakers are tucked away on either side of the display, though at 1.5W each the AS-iP70 isn't going to knock your house down with its musical power.
Still, it's a distinctive device and kills two birds with one stone, so all that remains to be seen is exactly how much it will be.  Impress reckon around 25,000 yen ($277) which seems on the high side to us; we'll find out for sure when the Kenwood AS-iP70 hits Japanese stores in April 2010.
[via Impress]