Kensington VeriMark Fingerprint Key locks your laptop with USB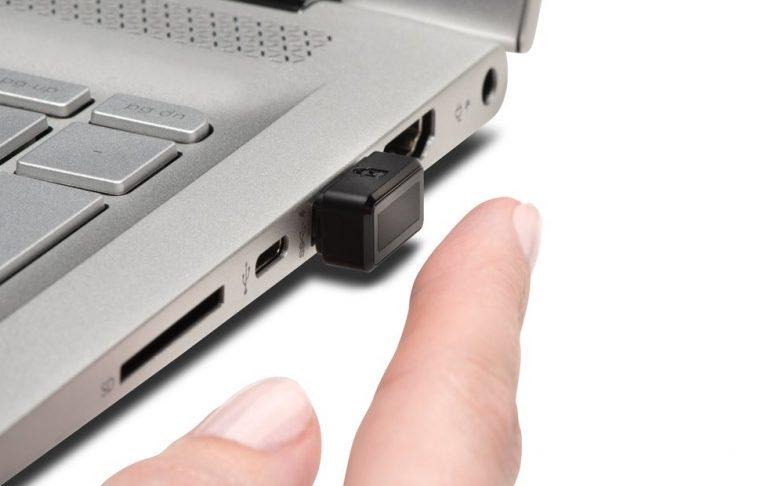 This year is the year of fingerprints for security – if it weren't already abundantly clear, here's another bit of proof. This is the VeriMark Fingerprint Key by Kensington. This device is just about as simple as a fingerprint scanner gets – or as simple as a fingerprint scanner gets when it's not already embedded into a device. This fingerprint scanner is a USB dongle – and it lets the user log in to their notebook.
Without the key – and without your finger – nobody is going to gain access to your notebook. What's more, this piece of technology does not need to remain plugged in to your laptop, so you can carry it around like you would a key for your home. This is just about as secure as it gets when it comes to locking up your notebook computer – save an actual physical lock that clamps down the top with teeth.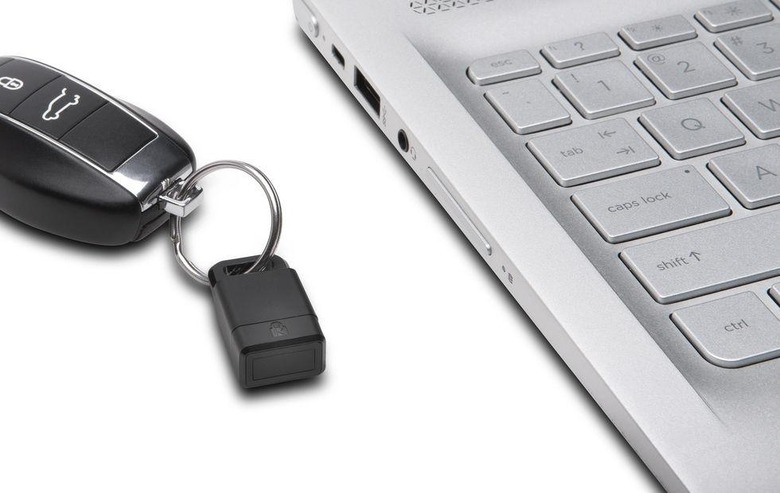 This device comes from the same folks that make physical locks for your notebook. Elder generations of MacBooks and a whole lot of Windows notebooks today feature a tiny pill-shaped hole that's specifically placed there for Kensington locks. With the VeriMark Fingerprint Key, users will be securing their device with their own biometrics.
This device works with Windows 10, Windows 8.1, and Windows 7, just so long as they're working with Windows Account Login. The Kensington Fingerprint Application works with Windows 8.1 and Windows 7 and works with Windows 10 through Windows Hello – just like your Galaxy S8 as of this month.
This device is available through Kensington online for a cool $50 USD. It'll likely be available at your local retail store for a similar price immediately if not soon.
Above you'll see a video of the Kensington VeriMark Fingerprint Key in action. This week, this device won the "Product Innovation of the Year" award in the North American Office Products Awards. This event announced its winners this year at the SP Richards ABC event in Orlando, Florida by Office Products International (OPI) in association with SP Richards (SPR) Company.
BONUS: Look at the trackball mobile mouse in the timeline below. It's so magnificent! So completely outmoded it's crazy!