Ken Block's Hybrid Function Hoon Vehicle Gets Sync Tech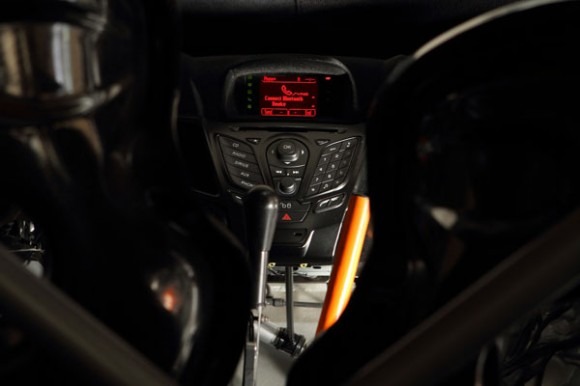 Ken Block is the master of hoon, the art of driving fast in small spaces. Block is the guy laying waste to tires and varied locations in the Gymkhana video series. The best of the videos all was the last one Gymkhana Four. It's hard to beat gorillas, flames, and sharks all in one video laced with awesome driving. Ford has announced that block's awesome Fiesta has gained Ford sync tech inside.
Block's awesome Fiesta racing car is called the HFHV or Hybrid Function Hoon Vehicle. The HFHV is a competition ready race vehicle and Block will use the car for all sorts of different racing and hooning sessions. Ford points out that Sync will not replace Block's co-driver Alex Gelsomino in rally events because turn-by-turn directions are not allowed in rally competition.
With Sync, Block can drive the car and use his voice to activate things like phone calls and music. The HFHV has 600 HP and is based on the M-Sport WRC Fiesta rally car. Block plans to use the car for North American competition including stage rally events, Gymkhana, rallycross, and X Games.