Ken Block Gymkhana Four video hits YouTube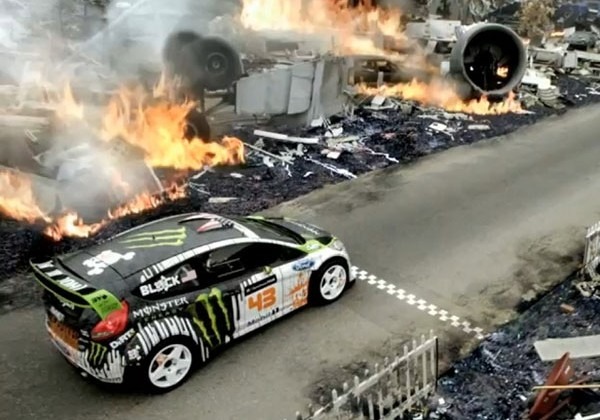 Ken Block may be a real rally driver and have a serious business side for his sponsors, but I don't care about any of that. All I care about is the epic Gymkhana videos that he and his sponsors make and put on YouTube. Block is the master of hoon. Every time I use the word hoon, someone asks what that means. For the unenlightened hoon can mean different things, but when talking about Block the word means to drive fast in a small or confined space with a car that shoots flames out the back end.
Block's latest video Gymkhana 4 has hit YouTube and the latest installation has a lot more Hollywood production value to it than some of the other videos in the series. It has more product placement too. That is fine by me though, because if all commercials were this cool I'd not fast forward through them.
This time out Block appears to been getting up to some hoonage at the Universal Studios theme park. You can see Block flying around trams, robot sharks, and doing donuts around a gorilla suit clad person on a Segway. I think Ken Block may be the only man alive that can actually make me want a Ford Fiesta, but it would damn well need to shoot flames out the back and do donuts around gorillas.
[via StangTV]