Karma Revero revealed as deja-vu plug-in hybrid for the well-heeled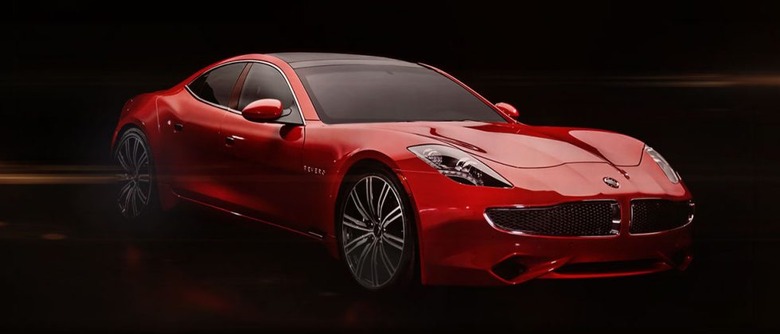 Insert your choice of phoenix-from-the-ashes metaphor here, as Karma Automotive reveals the new Revero plug-in hybrid, and no we haven't used an old Fisker photo. Hoping to drag profit, customers, and acclaim from the embers of ill-fated Fisker – which went down in flames, both euphemistically and literally – the reborn car company hasn't strayed too far from the original car, or at least its design.
In fact, park a Revero next to an original Fisker Karma and you'd be forgiven for not being able to tell the difference at first or second glance. That, the Karma team says, is entirely intentional.
"The Karma Revero features updates to the timeless design," the company declared today, "which is hailed by many consumers and media as one of the most beautiful vehicles ever."
Whether you're a fan of the swoops and curves or not, there's no denying that Karma has done plenty to bring the new car up to speed with what the rest of the EV and plug-in hybrid market is offering.
That means a new infotainment system inside, through which the power of the gas engine and of the battery-powered electric motors can be monitored. It'll also be where drivers can adjust the drive mode – to "Sport" for instance – and the power regeneration level, which controls how aggressive the reverse process of feeding power during braking back into the batteries is.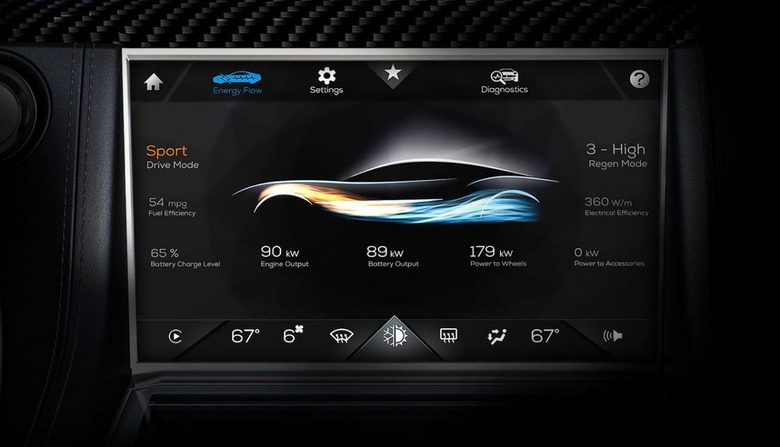 Though you'll be able to plug the Karma Revero into an outlet to charge it up, that's not your only option. Solar panels cover the car's roof and, the company says, are sufficient to actually power the the car.
That's notable because, while other vehicles have offered solar arrays as options, they've always been fairly half-hearted affairs which generally only provide sufficient juice to get the radio working.
The original Fisker Karma's exclusivity was near-guaranteed by virtue of its high price and strong competition in the echo-sedan segment from Tesla's Model S. Karma Automotive looks set to continue in that trend, though is taking advantage of the small numbers with some hand-finished detailing.
For instance, the Revero's badges on the hood and trunk are individually hand-painted, something the automaker says will emphasize that the car really isn't for everyone.
Does the hybrid car market need another high-end option? There's no denying that the Revero is a handsome beast, though only actual sales will tell whether the market is still there for it. We'll know more in a little under a month's time, when Karma Automotive puts the car up for reservations on September 8.
MORE Karma Automotive