Kanye West: Cult leader now, Netflix special soon?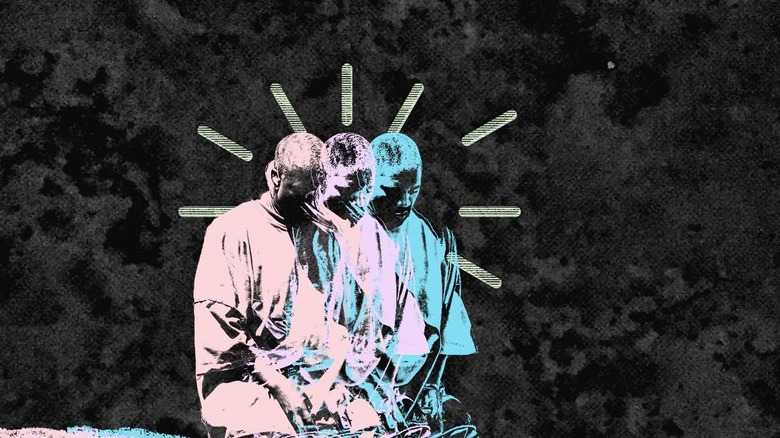 It's become clear to me that Kanye West is a cult leader. This is my opinion, and this entire article is not necessarily the opinion of SlashGear – but I think it's pretty obvious. Kanye West, as always an entertainment genius and serial entrepreneur, found a way to turn his fans into followers, and his followers into worshipers. He may as well don a pair of aviator glasses and a clerical collar, because he's Jim Jones right about now.
Kanye West held several events now he's called Sunday Services. They're described as "exclusive, musical worship gatherings for the rich and famous," by NPR. It's an invitation-only service, or at least it would seem that it WAS such a thing until West brought the event to Coachella, where it (of course) a for-pay sort of situation. Merchandise included.
"West's audience—his curated guests, his festival acolytes—has been primed by our cultural moment to overlook the deep bleakness of invite-only worship, of a two-hundred-and-twenty-five-dollar bleach-stained sweatshirt that's supposed to promote God and Kanye at the same time," said Jia Tolentino, staff writer at The New Yorker.
✝️ CHURCH CLOTHES ✝️

A look at the Kanye West Sunday Service #Coachella merch.

[via @BoroInc] pic.twitter.com/yCdSjHsYGX

— Complex Style (@ComplexStyle) April 21, 2019
Above you'll see some of the merchandise available at Cochella. You could've purchased a t-shirt that says TRUStGOD, HOLY SPIRIT, or SUNDAY SERVICE AT THE MOUNTAIN. You could've purchased a pair of CHURCH SOCKS or JESUS WALKS socks. The t-shirt would've run you $70, sweatshirts were $165 or $225, and socks were $50 a pair.
West's mother-in-law, Kris Jenner, co-founded a church called the California Community Church. This church, according to The Guardian, will cost you a cool $1k a month to attend – or just 10% of your monthly earnings. Mel Gibson has his own church, too, while we're on the subject. Churches, when they're recognized as churches by the US government, are tax exempt.
You'll find that Kanye's next album, the 9th album he'll have released, will be called "Yandhi." With all the interest in true crime documentaries and documentaries about cult leaders and failed mega-startups (see: The Inventor: Out for Blood) out right now, I would NOT be shocked to find a documentary about this journey Kanye's on, and soon. On that note – if Kanye West doesn't start his own church in the next few months, I'll eat my hat.