Kano kids DIY computer aims to be as simple as LEGO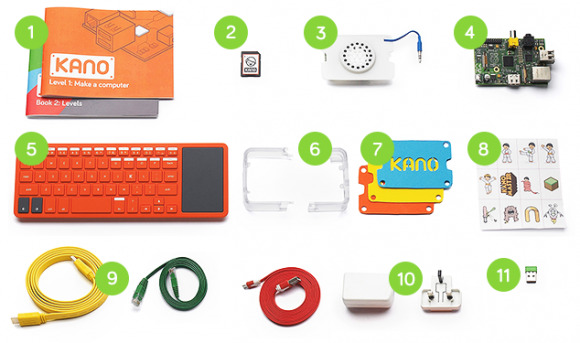 Though we're going to go ahead and call it: Kano wont ever be as simple as LEGO, but they've certainly got a good head start toward making that a possibility. Kano is a computer building system that allows the user – a kid – to create a machine using a Raspberry Pi Model B, a set of wires, a keyboard, and a case to make the system their own.
What the kid will do is get the pieces you see above. The crew behind Kano is currently pushing a rather successful Kickstarter campaign looking to get these units out to the public as fast as possible. These units will include Kano Books, making the whole building and computing process exceedingly simple, Kano OS on an SD card, a speaker, Raspberry Pi, keyboard, case and customization pieces, HDMI, mini-USB, smart power plug, and Wi-fi powerup.
This system works with games like Pong and Minecraft and allows building in both the physical realm and in the software realm. That's called coding, and it's a skill every kid in our modern world should have. This system also show the child how to work with video, music, and the original game snake.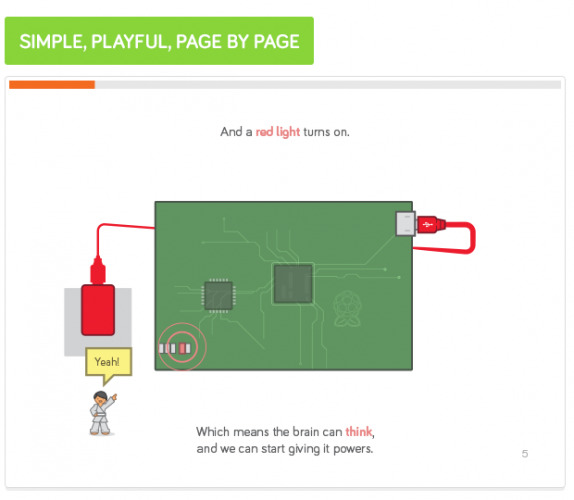 One of the system building pages is above – the whole building process is made for English, Spanish, Arabic, or Mandarin, so one massive amount of users can take part.
The best part about this whole system may be the origin of the idea: a 6-year old boy named Micah, the nephew of one of the creators. He suggested that he wanted to make his own computer, but that it had to do two things:
1. It had to be as simple and fun "as LEGO."

2. No one "teaches me" how to do it (zzz)
We'll see how this system works up close and personal soon enough. For now we'll be keeping an eye on the Kickstarter as it reaches its goal – and it certainly will, up to 75% of their goal with 23 days left right this minute – easy peasy. UPDATE: Nevermind, they hit their goal in just 18 hours! Ready to roll!
In fact, the team has now reached over 7 times their original goal, working with a cool $700,000 USD+ when their original goal was just $100,000 USD. Things are certainly looking up for them!