Kaleidescape Mini media server gets 2009 UK launch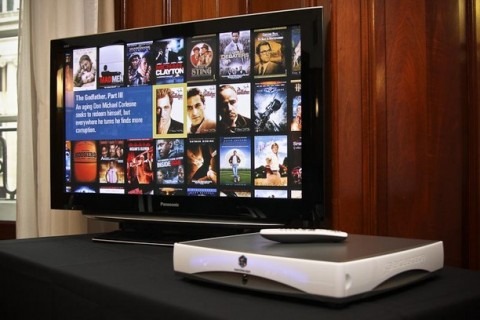 Kaleidescape have announced their Mini System in the UK, a multizone media server that occupies roughly the same space as a DVD player but promises storage of up to 225 DVD or 2500 CDs.  Capable of outputting 1080p upscaled video via HDMI, the Kaleidescape Mini can also be linked to up to fifteen more players for multi-room entertainment.
Even with a single Kaleidescape Mini you can be playing 1080p video in the main zone and independent audio in two further zones.  A Blu-ray player is promised for later in the year; until then, DVDs take 20 minutes to rip to the mediaplayer's disk cartridges, while CDs take around five minutes; both are stored with RAID backup to prevent data loss.
While the Kaleidescape Mini is priced from $7,995 in the US, in the UK it will tip the scales at around £7,000 ($10,336).  The company will also sell pre-recorded movie packs, such as a group of all the Academy Awards Best Picture Nominees. 
[via Pocket-lint]