K-Bow Bluetooth Sensor Bow has first string quartet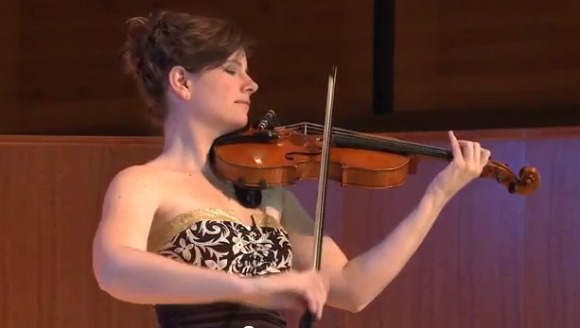 Today it was announced that come November, the Grammy award winning Kronos Quartet will be the first to do a a concert both composed for and performed with a bluetooth sensor bow. The bow in question is K-Bow, designed by Berkeley based Keith McMillen Instruments, aka KMI, and the quartet will be playing "Polar Suite" as composed by Douglas Quin as Syracuse University at the College of Visual and Performing Arts. This event will be part of a weeklong residency by the group and the K-Bow event will take place November 9, 2011, at 8PM.
This tool, or I suppose I could still call it an instrument, known as K-Bow is rather interesting. In this "Polar Suite", you're going to hear traditional instrument sounds "processed with captured sounds all controlled by movements [of the K-Bow]." This instrument is made of Kevlar and graphite and it works with sensors and CPUs "with the feel of a traditional violin bow." So what you've got is a tool that people already know how to use that can be made to create an entirely new set of results. That in itself is utterly awesome.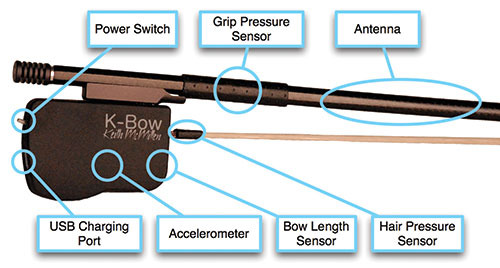 Kronos Quartet founder David Harringon had similar sentiments on the subject in the release sent out today:
"This is an opportunity to essentially relearn our instruments and to transform how we approach live performance. "Polar Suite," is a very different kind of string quartet and an extraordinary sonic adventure–thanks in large part to the K-bow and what is now possible!" – Harrington
Keith McMillen, the fellow whose company made the K-Bow, has been in the computer and electronic music business for 30 plus years. His instruments and inventions surrounding music have seen such successes as being used by Led Zeppelin and the Grateful Dead, and now this bow is what he says is the culmination of fire years of work.
At the moment it does not appear that the concert at hand will be broadcast live, but we'll keep our ears to the tips to see if anything changes. Hopefully they'll record the event and we can plug it in here in the post once it goes down. Meanwhile you can check out some more details on the K-Bow in the gallery below AND see the video above to get all pumped up about grabbing a K-Bow for yourself.
Go electronic classic!