JVC World's Thinnest 1080p LCD HDTV on sale next month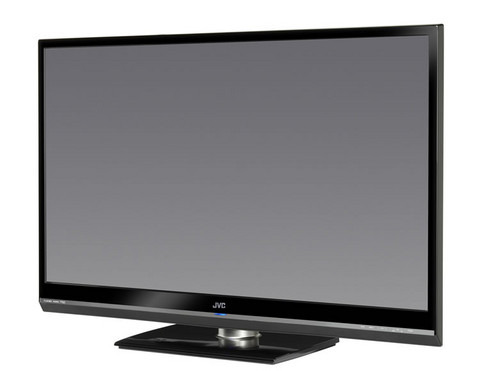 JVC have unveiled their latest LCD TV, and they haven't needed much of a sheet to do the covering.  As of July, the company will be selling the World's thinnest LCD with built-in tuners, measuring just 39mm deep across the majority of its width (and 74mm at the deepest centre-point).  To further emphasise the minimal dimensions, the bezel has been vigorously slimmed too.
Two sizes will be available initially, 42-inches and 46-inches, both offering full 1080p high-definition resolution.  And since we're all eco-conscious now, it's good to know that the sets consume as little as 145W; that may sound a lot but it's far less than most power-guzzling panels.
The 42-inch panel weighs just 12kg, too, making wall mounting a straightforward possibility.  The 42-inch LT-42SL89 and the 46-inch LT-46SL89 will be on sale from July, prices to be announced.
[via FarEastGizmos]