JVC media systems can access your PC's content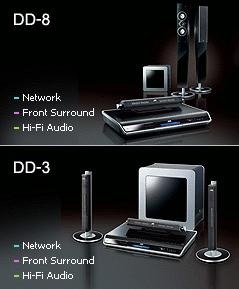 There's always been something of a divide between the so-called consumer electronics – DVD players, home theatre audio – and computer-based entertainment.  It's meant that, in a lot of cases, people have been reluctant to upgrade to, say, a Windows Media Centre PC because their existing hardware then seems to be made redundant by virtue of its incompatibility.  You're forced to make a choice between what often is more straightforward to control versus something with plenty of scope for customisation and future expansion.
JVC and CyberLink have obviously decided that this situation is helping nobody – after all, who profits from a consumer base that through fear or apathy sticks to their existing setup? – and have worked together to bridge the gap between the former's media storage and the increasingly powerful entertainment computers many homes have access to.  CyberLink Media Server allows PC-based content to be streamed via either a network or USB to JVC components, meaning photos, audio and video can be navigated from a familiar remote.
Currently options on the DD-3 and DD-8 Network Media Systems, which will be available this month in Europe, both units also support USB hosting for direct playback of content on memory keys, external hard-drives and digital cameras.
JVC [via eHomeUpgrade]