JVC GZ-R550 And GZ-R440 Rugged Camcorders Float In Water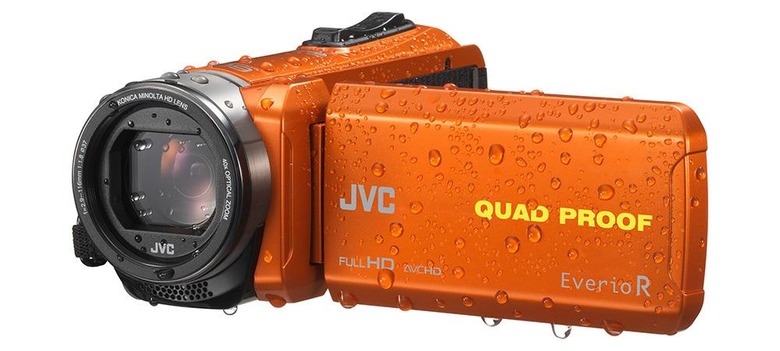 JVC has taken the wraps off a pair of new rugged camcorder product lines, the JVC GZ-R550 and the GZ-R440. The two lineups bring with them a total of three camcorder models, the GZ-R440B, GZ-R440D, and the GZ-R550B. These camcorders are designed for outdoor environments, ones where there's a good chance of rain or bodies of water, wild temperatures, and accidental drops.
While these new JVC camcorders aren't advertised as action cameras, nor do they explicitly qualify as them, they have the same general abilities in that you can drop them in water, drop them on land, take them in cold environments, and they'll (probably) survive all of them to continue recording your adventures. Perhaps best of all, these camcorders float in water, meaning you can record safely on the water without worrying about losing your device forever.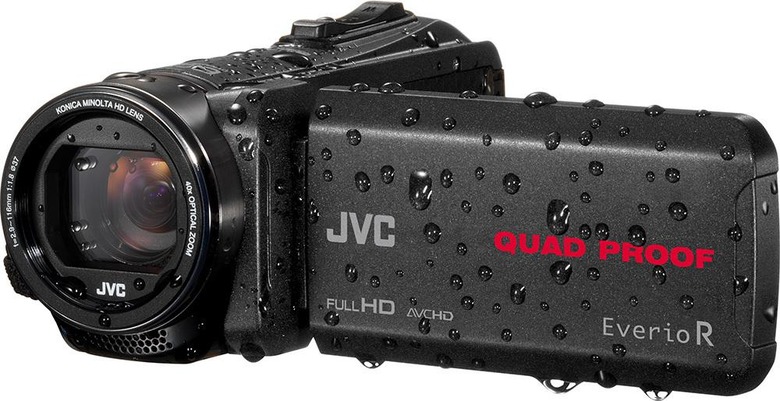 The new models feature the maker's Quad-Proof structure, according to JVC, which offers protection from drops as high as 4.9ft, water depths down to 16.4ft, temperature as low as 14G, and dusty environments. The company says it also packed large batteries into these cameras so users don't have to stress about swapping them out while the camcorder is wet. Charging is accomplished via microUSB, and they support unspecified 'third-party portable batteries,' which likely refers to USB powerbanks.
The ruggedness aside, these camcorders feature Konica Minolta HD Lenses with 60x digital zoom and up to 40x optical zoom, as well as a CMOS sensor, 24Mbps high-bit rate recording, and things like a Self Check feature. The two GZ-R440 models feature 4GB of internal storage, plus a slot for a media card, while the R550 model has 32GB of internal storage plus a card slot. Priced at $399.95 for the 440s and $499.95 for the 550.
SOURCE: JVC