JVC GS-TD1 3D camcorder gets pre-release price slash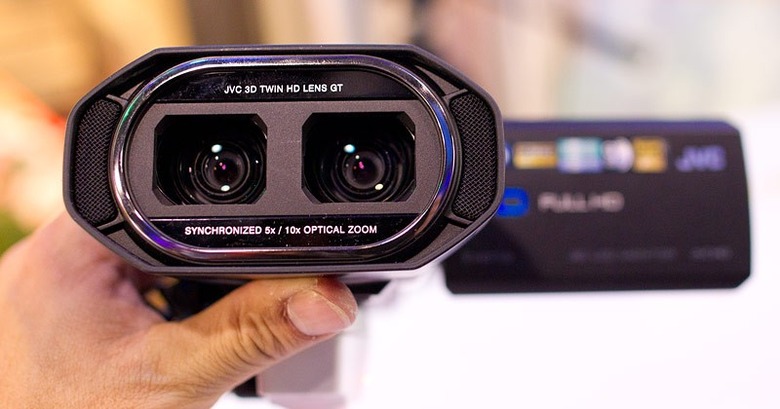 Looks like JVC's GS-TD1 Full HD 3D camcorder has had a price-cut, and that's before it's even on sale. Back when we played with the twin-lens shooter at CES 2011, JVC was predicting a cool $2,000 tag for the 64GB camcorder; now, it's listed at $1,699.95 with a March 2011 launch.
That's still not exactly cheap, but then there's not much in the way of competition on the market at the moment. The GS-TD1 is the first consumer camcorder to record 3D in Full HD resolution, using a pair of 3.32-megapixel CMOS sensors, each capable of 1920 x 1080i, and the new Falconbird processor.
There's also a glasses-free LCD preview display with a touchscreen for controlling the major features, and a 10x optical zoom. All impressive stuff, and we won't argue a $300 cut ahead of its sales debut.
[Thanks Andy!]