Just in time for God of War, Target discounts PS4 Pro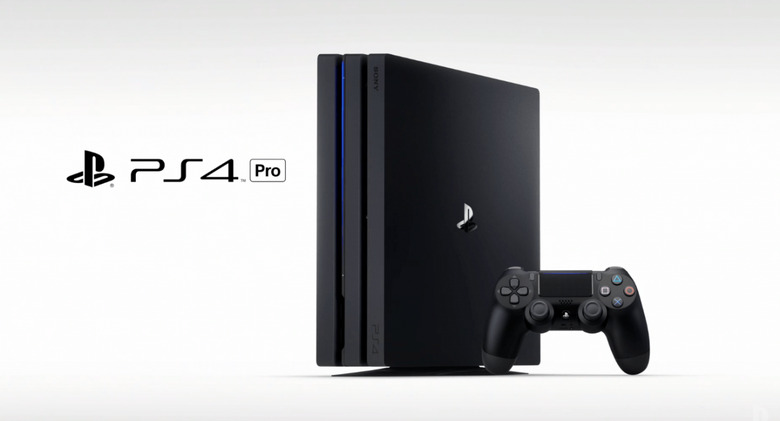 While it's generally easy enough to find a discount on the standard PS4, the same isn't necessarily true for the more powerful PlayStation 4 Pro. Since it's a relatively recent console, price drops have been few and far between, but if you've been holding out on buying one in the hopes that you'll find it on the cheap, now is your chance. Target has started a new promotion on the PlayStation 4 Pro, and it nearly brings the console down to the price of a standard PlayStation 4.
Today through April 28, Target is offering a 20% discount on the PlayStation 4 Pro. That's enough to bring its cost down to $320, a mere $20 more than the standard PlayStation 4. Target has excellent timing too, as Friday's launch of God of War probably has a lot of people considering a trip to the store to pick up Sony's flagship console.
There are, however, a few caveats to consider if you're thinking of taking advantage of this deal. This isn't your run-of-the-mill sale where you can walk into a Target store and grab a discounted PS4 Pro off the shelf. Instead, you'll need to download the Target Cartwheel app on your phone and save the PS4 Pro coupon there, then show it when you pick up the console at a brick-and-mortar store.
Another thing to consider is that this 20% discount only applies to the standalone PS4 Pro, meaning the recently-launched God of War bundle is out. Still, buying a PS4 Pro from Target and a copy of God of War totals out to less than the usual cost of the PS4 Pro on its own, and that's hard to argue with.
So, there you have it: as long as you're fine with going home with a standalone PS4 Pro, this is an excellent deal. It's probably the cheapest we'll see the PS4 Pro get until the holiday shopping season kicks into full gear, so if you've been waiting to pick one up, this is definitely worth considering. Are you thinking of using this deal to get a PS4 Pro? Head down to the comments section and let us know!