God of War review roundup: 3 things we learned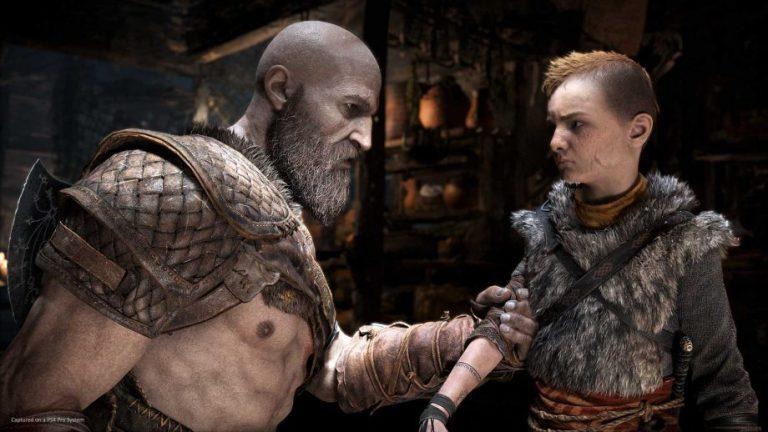 While God of War 3 did a lot to neatly wrap up the original trilogy, it seems that Sony wasn't quite finished with one of its marquee franchises. Deep down, we all probably knew that God of War would be returning one day, but few of us probably expected to return like this. Instead of continuing the exploits of Kratos in Ancient Greece, this year's God of War serves as something of a soft reboot for the series, placing our fiery protagonist in a Norse setting.
While God of War won't be out until next week, reviews have gone live today. It appears that Sony Santa Monica really pulled out all of the stops for this one, as it's been receiving some rave reviews. At the moment, God of War sits at an excellent aggregate rating of 94 out of 100 over on Metacritic, made all the more impressive by the fact this score considers a whopping 81 reviews.
As you can imagine, you don't get an aggregate score of 94 without a number of 10/10 reviews, and God of War seems to have those in spades. While these reviews do a good job of getting players excited about the game, they also teach us a few things about the God of War in general, prepping the rest of us for our return to the series. Here are three things in particular that stand out:
Kratos has become a more complex character
Many of the reviewers say that this is a great game in all aspects, but some in particular bring up Kratos' transformation as a character. Pretty much everyone who played the original God of War trilogy would agree that Kratos was a character solely defined by rage, but in the new God of War, that's no longer the case.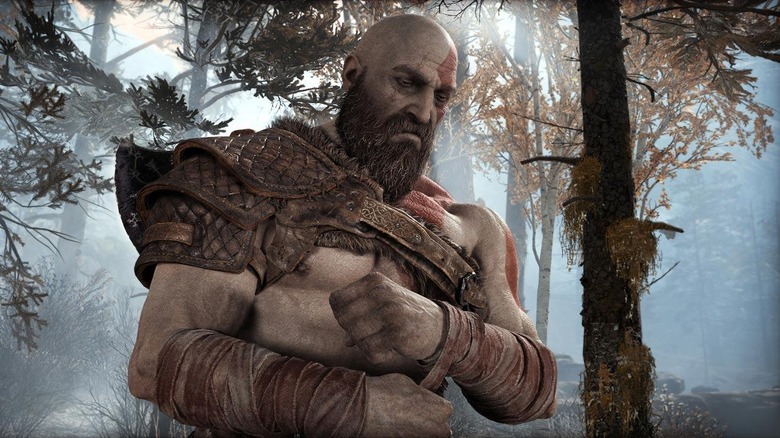 In his 10/10 review of the game, IGN's Jonathan Dornbush seems to take particular delight in the complexity Kratos has developed in his time away from the limelight. Dornbush calls the game a "masterpiece" and notes that it's "a game in which Kratos, a previously one-note character, becomes a complex father, warrior, and monster, embattled both on the field and within his own heart about how to treat his son." If you were looking for a little more out of Kratos during your time with the original trilogy, then, it seems this game delivers.
Combat is better than ever, and its thanks to Kratos' new axe
Kratos becoming a more complex character doesn't mean that Sony Santa Monica has lost sight of what made the old God of War games great. Many reviews lavish praise on God of War's combat system, and DualShockers' Giuseppe Nelva spends some time talking about the great mechanics surrounding Kratos' new axe in his 10/10 review. In the end, he says God of War's new combat system is "is one of the most rewarding I have tried in a long time."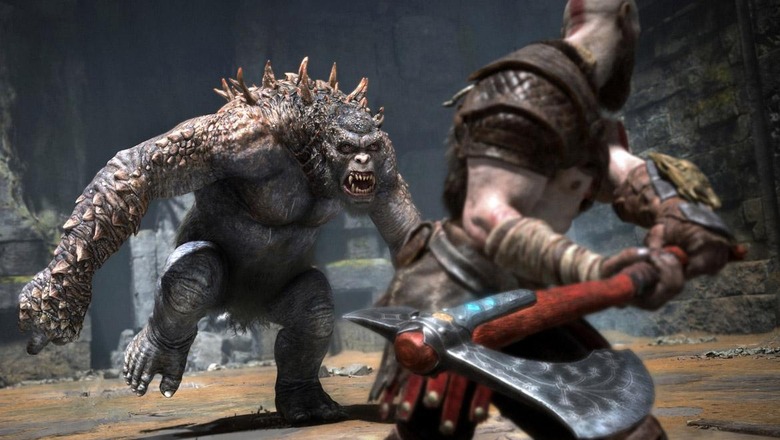 God of War pushes the PS4 to its limit
For as amazing as this game sounds, it isn't launching without a few problems. Many of the issues reviewers have are on the technical side of thing, as God of War seems to push PS4 hardware to its limit. Though Polygon rated the game a 10/10, it also highlighted some of the frame rate problems God of War can fall victim to in a separate technical analysis.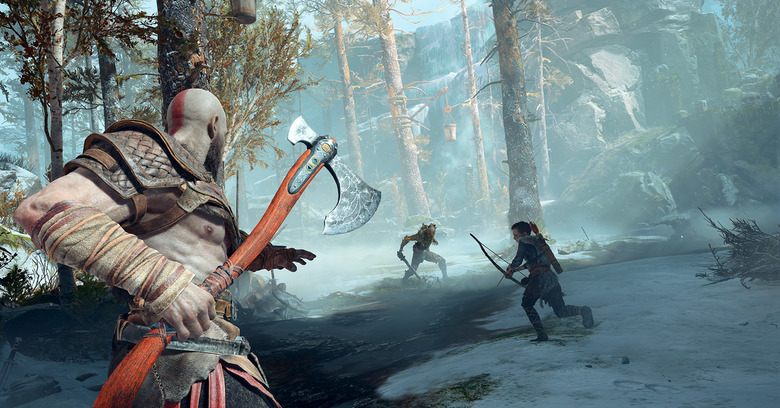 In short, it seems that playing in 4K resolution on PS4 Pro isn't worth the frame rate trade off. While the PS4 Pro attempts to keep frame rate stable at 30fps while playing in 4K, it has trouble keeping up with what God of War demands of it, making Performance mode – which caps resolution at 1080p but allows frame rate to go up to 60 fps when it can – the better way to play.
Wrap-Up
So, whether you're looking for a game with a great story or a game with great combat, it sounds like God of War has both. It's exciting to see this reboot net such passionate critical reception, and it shows that there's more to explore when it comes to Kratos and the destruction that seems to follow him everywhere. Are you picking up God of War when it launches on April 20? Head down to the comments section and let us know!