Juniper: Apple thrashing Samsung on revenue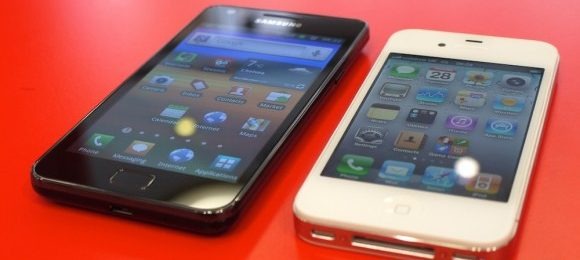 Samsung has managed to supplant Nokia as the leading manufacturer of phones globally, but analysts are a little more confused about whether Samsung or Apple leads the smartphone race. A new report from Juniper Research suggests that while Samsung might indeed be the number one smartphone brand, Apple is making significantly more money.
Juniper estimates that out of the 139 million smartphones that shipped during the first quarter, 60% of them belonged to either Apple or Samsung. The Korean company seems to be leading with 46.9 million smartphones shipped vs Cupertino's 35.1 million, but sheer numbers don't mean much if the revenue isn't there to match.
The research goes on to note the relevant numbers. Apple's iPhone revenues of $22.7 billion managed to beat Samsung's mobile revenue, coming in at around $17 billion. Adding the iPad into the mix brings Apple's revenue to $29.3 billion, with those two products almost making up double of Samsung's entire mobile revenue.
While it might be looking like a two horse race, Juniper notes that the smartphone market continues to grow at a frantic pace, and that there's still room for a third player in the game. The company reports that Nokia's smartphone shipments have dropped significantly since last year despite the launch of the Lumia, and that signs are still pointing towards a struggling RIM.