Jolla tablet to run Sailfish 2.0 OS and quad-core Intel CPU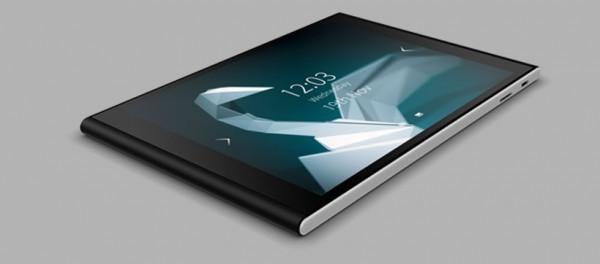 Jolla has a new tablet in the works that aims to give tablet fans an alternative to iOS and Android units on the market today. The tablet will run Jolla's own Sailfish 2.0 operating system and will pack a 64-bit 1.8GHz quad-core Intel processor under the hood. That CPU will be matched with 2GB of RAM and internal storage is 32GB. Storage can be expanded with a SD card slot when needed.
Jolla's tablet will use a 7.85-inch screen with a native resolution of 2048 x 1536 and a pixel density of 330ppi. That gives the screen slightly more pixel density than that the iPad mini 3 and the newly announced Nokia N1 tablet. Power for the tablet comes from a 4300 mAh internal battery, which is significantly smaller than the competition.
The tablet will feature WiFi only, a 5MP rear camera, and a 2MP front camera. Dimensions are 203 x 137 x 8.3mm and the tablet weighs 384g. One of the biggest differences between the Jolla tablet and the competition is price; Jolla wants to sell the tablet for $189, making it over $200 cheaper than the iPad mini 3.
Jolla says that this is the world's first crowdsourced tablet and it is on Indiegogo seeking funds for production. The goal is $380,000 and so far, the tablet has raised over $250,000 with 21 days to go. While Jolla lists a price of $189, it will actually cost you $199 and $20 more for shipping to get one of the tablets with delivers estimated for May 2015.
SOURCE: Indiegogo