Here's what the stunning Cortana-powered GLAS thermostat will cost you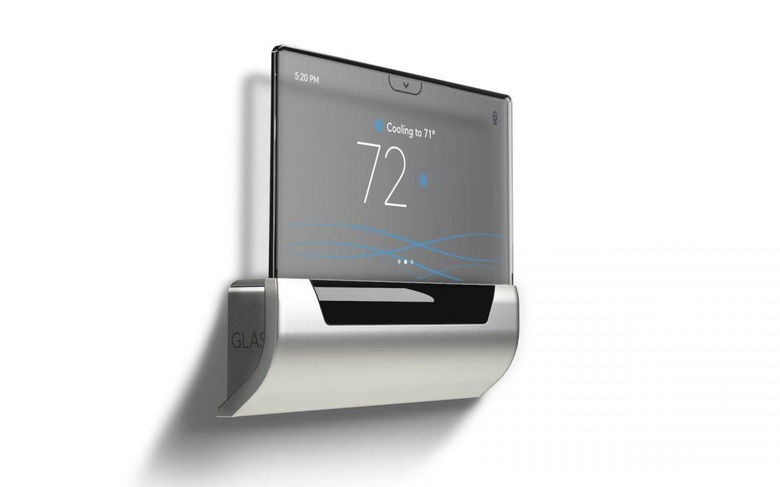 The striking GLAS thermostat, which takes on Nest and others with its Microsoft Cortana integration, will go up for preorder in March, new details have confirmed today. Made by Johnson Controls, the thermostat is a pane of translucent OLED touchscreen mounted on the wall, though your fingers aren't required when it comes to setting the temperature.
That's because you can call on Cortana's assistance instead. The AI can give you indoor and outdoor temperature reports by voice control, as well as adjust the thermostat up and down. It can also give a weather forecast.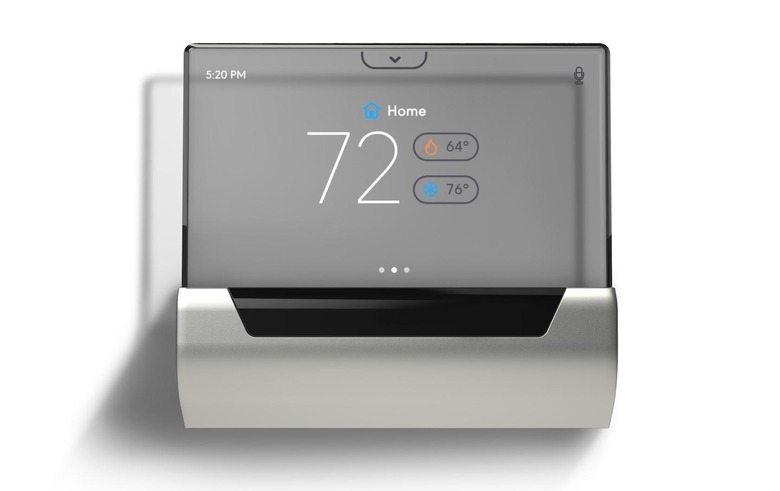 Alternatively, there's both the touchscreen itself which can be used to manually adjust temperature and review forecasts, or GLAS' companion smartphone app. That'll be available for iOS and Android, with a Windows 10 app scheduled for release later. The thermostat promises to automatically detect when there are people home or when the home is empty, too, and automatically adjust the settings between Home, Away, and Sleeping.
Meanwhile there's also integration with various health metrics, using a bevy of sensors within the thermostat itself. That allows it to report total volatile organic compounds (tVOC) and equivalent carbon dioxide (eCO2), along with humidity. They're combined with tree, grass and ragweed pollen count; the ultraviolet (UV) index; and air quality index (AQI) – including carbon monoxide, sulfur dioxide, nitrogen dioxide and ozone levels – which GLAS pulls from the internet. As a result, it can switch on fans when air quality is poor, and try to refresh the space.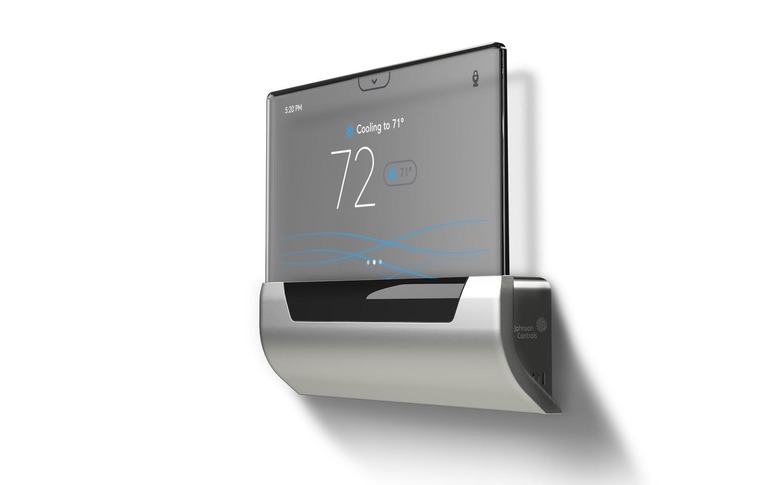 GLAS supports seven day scheduling, with different temperature set-points for Home, Sleep, and Away. There's "arrival anticipation" to bring the house up to temperature or cool it before you get home, and pre-starting of heating and cooling to reach the right temperature by the scheduled time. It'll also give energy saving reports for the past week.
With Cortana, you can change the temperature, mode, and state, along with get a report on the current temperature and air quality. It's also possible to turn the fans on and off by voice. Cortana will also be able to give traffic, weather, timer, calendar, reminders, and lists. Up to 20 thermostats can be installed in a single location.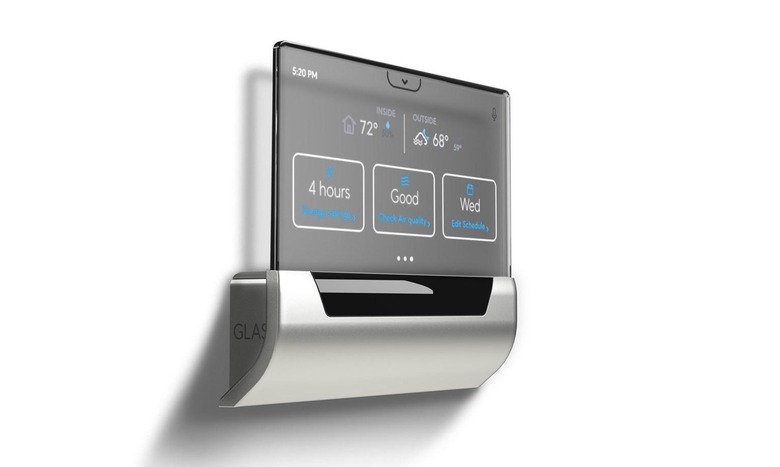 It's likely that the design will prove the most striking part of the GLAS' appeal, of course. The translucent 5.91-inch 16:9 touchscreen runs at 480 x 272 resolution, and sits atop of a curved metal bracket that stands 1.18-inches from the wall. It has a dual-array microphone and a speaker for Cortana feedback, and runs Windows 10 IoT Core inside on a Snapdragon 410E processor with WiFi and Bluetooth.
GLAS will work with conventional, single-stage split or packaged units, up to 2H/2C, and heat pump units up to 2H/2C/2 Aux Heat. It'll be compatible with gas, oil, and electric heating, along with ground-, air-, and water-source heat pumps, and has dual-fuel support for heat pumps. An auxiliary output can control humidifiers, dehumidifiers, ventilators, energy recovery ventilators, or heat recovery ventilators.
Preorders will be available from March 2018, with Johnson Controls saying GLAS should ship sometime in Q1 2018. It's priced at $319.
MORE Johnson Controls