Joby granted utility patent on sweet GorillaPod tech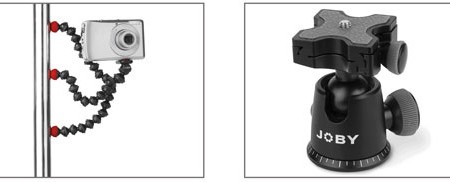 I have talked about the cool gear that Joby makes a lot here at SlashGear. You might remember these products from gear like the GorillaPod Magnetic and all of the flashlights and tripods that Joby makes that share the same technology.Joby has announced that it has landed a utility patent for its line of GorillPod gear. The patent covers the cool articulating ball and socket joints that make the GorillaPod line so useful. These ball and socket joints are strong enough to support considerable weigh and are easy to adjust at the same time.
The patent granted to Joby was issue on February 11, 2011 and is patent no. 7,891,615. "Our ball and socket technology has long been recognized as innovative and unique," says JOBY CEO Forrest Baringer-Jones. "We are honored that the US Patent Office has recognized our efforts with a patent that confirms the novelty of the GorillaPod line."