Jobs schemed Apple WiFi carrier plot for original iPhone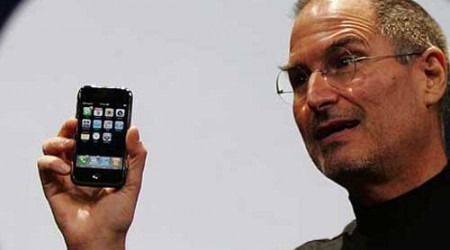 Steve Jobs explored establishing Apple as a WiFi-based carrier rival, wireless expert John Stanton has confirmed, aiming "to replace carriers" in the run-up to the launch of the original iPhone in 2007. Stanton – an operator chief turned venture capitalist – revealed his discussions with Jobs back in the years between 2005 and 2007 during a speech this week at the Law Seminars International event in Seattle, ComputerWorld reports, having "spent a lot of time talking about whether synthetically you could create a carrier using Wi-Fi spectrum."
That plan, Stanton says, was originally "part of [Jobs'] vision" for the iPhone, though the CEO subsequently shifted focus after 2007. It's not the first time we've heard of Apple looking to marginalize or bypass carriers in its mobile plans; rumors that the company might set itself up as a carrier have been persistent for years, and the company's recent iMessage launch – which replaces SMS and MMS messaging on iOS 5 devices with a web-based alternative – supposedly blindsided operator partners.
Still, the networks haven't taken Apple's attempts lying down. Rumored plans to use an embedded SIM in future iPhone models, that would allow Apple to directly activate the smartphone for consumers and then switch them between networks with little to no contact with the actual carriers themselves were supposedly junked after operators revolted. Apple execs "have been sent back to the drawing board with their tails between their legs" sources close to negotiations claimed, with the threat of subsidies being removed forcing them to reconsider.
Nonetheless, Apple's iPhone arguably led the way in pushing data-centric services, a pattern which has been continued by Android, Windows Phone and other platforms. Carriers have responded with 4G network investment and many offer bundled WiFi hotspot access to try to offload traffic from their spectrum, though it's a far cry from Apple's own plans of eschewing cellular in favor of WiFi altogether.