JmGO View is an Android-powered projector capable of 180-inch images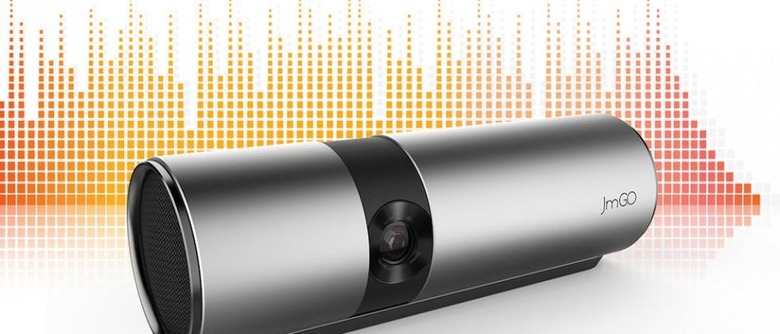 With CES 2016 only a few short weeks away, Chinese manufacturer JmGO is planning to use the event to make its debut in the western market, specifically with its new View projector. The device has a beautifully simple design to it, possibly taking a page from Apple's book with its circular shape, aluminum alloy casing, and only a single button on it — used for powering on and off.
The JmGO View boasts of being able to display images as large as 180 inches, as well as a 1,000:1 contrast and a brightness of 250 lumens. Adding to the feature list are a 1280x720p resolution, 3D capabilities, and integrated speakers all around the sides of the device.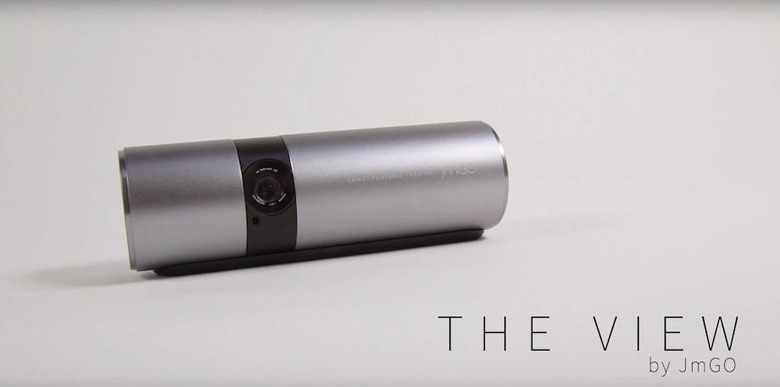 Also unique about the projector is that it runs Android 4.4, and can work completely on its own, with no need to connect other devices. Inside is a TI DLP 0.3 WVGA chipset, 1GB of RAM, and 16GB of internal storage. A remote is included, but users can also control the JmGO View with an official mobile app over WiFi.
Previous projector models from JmGO have been priced around $550 to $600, so a similar figure is expected here. A firm release date hasn't been revealed yet, but more details are sure to come during CES in early January.