Jim Marshall's amplified life ends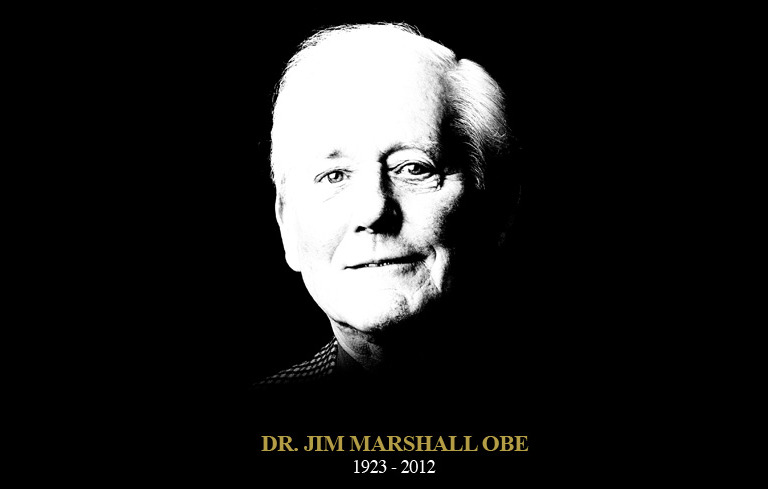 One of the most influential humans to ever change the face of music, Jim Marshall Obe of Marshall Amplification, has passed away this week. This man's tagline "the Father of Loud" did the world justice through his magnanimous rise two one of the four cornerstones of rock and roll. If you've ever rolled out some lovely tunes on a Marshall amp, you're part of a legacy that for the past 50 years has kept the greatest musicians in the world in guitar-happy business.
The folks at jimmarshall.co.uk have let us know that they'll be setting up a site where people can leave their condolences – meanwhile we suggest you remind the world of your greatest Marshall memory on any and all social networks.
Marshall began his career all the way back in the 1940s in his own music store – having had requests from people like Pete Townsend of The Who to develop greater and more powerful guitar amps so that he could push on to a greater level of loud. Fast forward to Marshall Amplification in 1962 and you've got a legendary brand just starting is legacy. Since then the Marshall amp business has gone on strong and continues to grow today.
Have a peek at this fabulous video of Kerry King from Slayer demonstrating his custom-made Marshall amps and recognize how widely adopted the Marshall brand has become. And hear that fantastic quality!
And of course, strum out a few hard chords today for Jim!