Jide tries again, Remix Mini does Android PC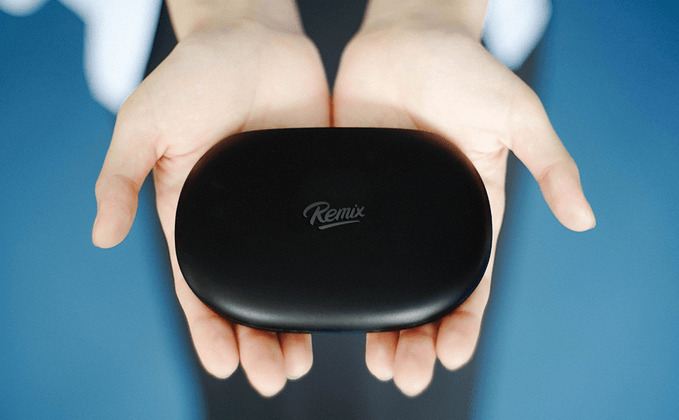 After enjoying a moderate amount of success with its Surface-alike Remix Tablet, Jide has been emboldened to make a new, even bolder claim. Calling it the world's first true Android PC, Jide kicked off its new Remix Mini Kickstarter, which has already zoomed past its funding goal. Looking less like a conventional mini PC box and more like a large pebble (the stone, not the smartwatch), the Remix Mini promises to do what others have so far failed to accomplish: an Android that feels pretty much like a desktop OS.
Jide is hardly the first one to make such an attempt, though many of those have either failed completely, fallen by the wayside, or faded into obscurity. Most have taken the route of least resistance, simply slapping Android on a PC box and then calling it a day. Others have attempted to add a makeshift desktop layer just on top of a running Android smartphone to bridge the best of both worlds in an already existing device. Jide's Remix, however, which more or less shoehorns regular Android apps into individual windows, is so far the most successful and the most long-lived.
The Remix MIni moves away from the tablet form factor and into the real of pico PCs. Hardware-wise, the little computer may not seem to be all that. Powered by a 64-bit 1.2 GHz quad-core Allwinner CPU, the Kickstarter offers RAM and storage configurations of 1 GB/8 GB and 2 GB/16 GB. It might seem a bit low-powered but that's exactly the point. A regular PC would be hungry for resources and power. Owing to its mobile nature, Remix Mini would only need a fraction of those, though of course that means you're practically limited to the very same things you can do an a smartphone or tablet, albeit with a keyboard, a mouse, and a slick new interface.
Design-wise, the Remix Mini looks both unassuming but eye-catching, resembling a nondescript flat stone with connectors all hidden at the back. On the top there is a capacitive power button that makes it easy to turn on, or off, this PC.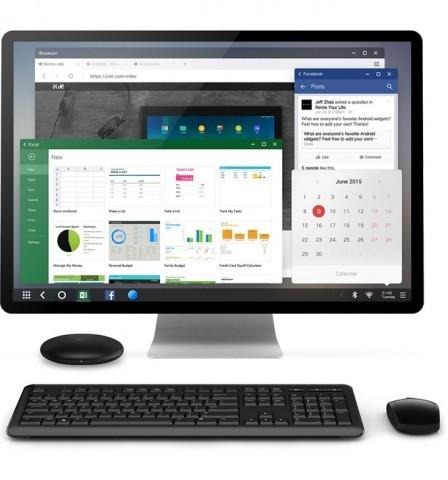 At the heart of it all, and what makes both Remix Tablet and MIni even interesting, is Jide's Remix OS. Now based on Android 5.1, this flavor of Android puts a desktop experience front and center. Or rather front and bottom. It adopts UI elements familiar to those on desktop PCs, like a bottom panel and, of course, windowed apps. Remix OS comes with its own custom suite of apps, with designs more reminiscent of Windows 8 "Modern" apps than Android's Material Design conventions. The real appeal, however, is the way it can handle multitasking regular Android apps.
All of these you can get for only $20 at the lowest, $40 if you go for the higher configuration. Jide's previous Kickstarter may perhaps spark a bit of confidence in the startup's ability to deliver, but, like anything on Kickstarter, investment always comes with risks.
SOURCE: Kickstarter