Remix 11.6-inch Android tablet aims for a laptop experience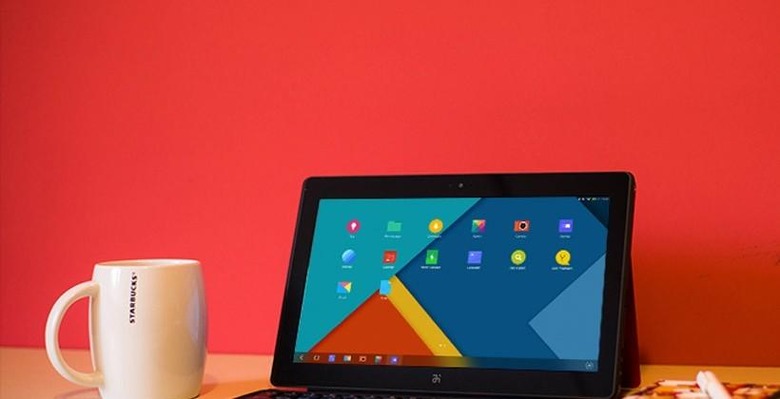 A new Android device called Remix has debuted and it is a tablet that wants to feel like a laptop. It's more like an Android version of a Microsoft Surface than a full laptop, but it might be just the thing for Android fans who want more of a laptop experience than a tablet experience. Remix has an 11.6-inch screen.
It is able to run all of the apps that are on Google Play and supports multiple apps running at once on the same screen. That big 11.6-inch screen is an IPS unit with 1920 x 1080 resolution. The screen has a 16:9 aspect ratio and supports 10-points of touch.
The physical keyboard is easy to attach and appears to use a magnetic attachment mechanism like Surface devices. It is a full size keyboard and should be comfortable to type on. The keyboard has a touchpad and doubles as a screen protector when closed.
Remix will run Android 4.4.2 at launch but will get an update to Android 5.0. The project is on Kickstarter seeking $100,000 and has raised over $118,000 so far with 28 days to go. A pledge of $349 or more will get you a tablet with shipping estimated for May.
SOURCE: Kickstarter