JetBlue is giving all crew an iPad mini to predict what gin you like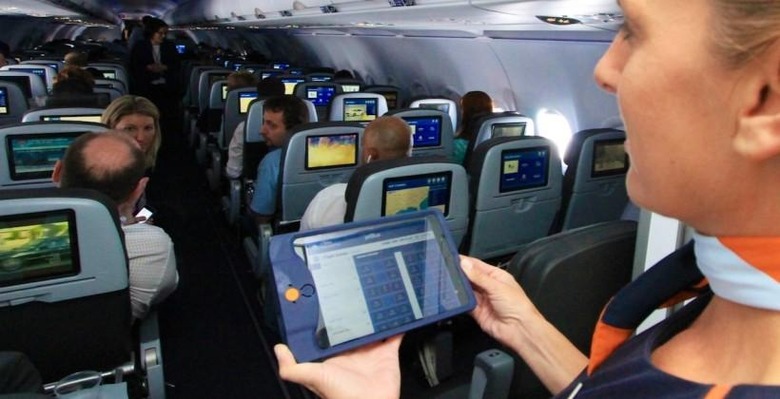 JetBlue will give every inflight crewmember an iPad mini to handle payments, figure out if the right people are onboard, and even translate foreign languages, the airline has announced. The 7.9-inch tablets – which JetBlue expects every crewmember to have in their flight bag by April 2015 – will run a custom In-Flight Service Assistant (IfSA) app, which will allow them to more readily sell you tiny bottles of liquor.
At launch, IfSA will work as an electronic manifest for individual passenger needs, flagging up who might need special attention, as well as identifying those in JetBlue's frequent flyer scheme.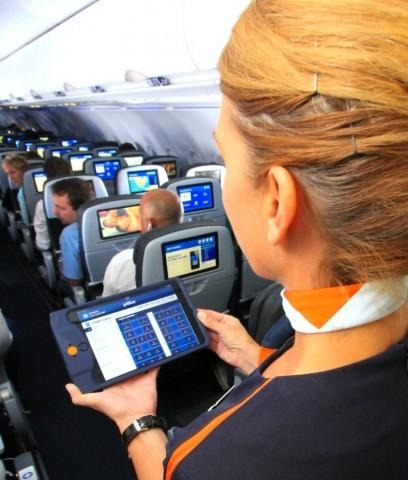 It will also act as the payment system for in-flight purchases, while a translation feature will handle foreign languages that staff don't speak themselves.
Eventually, JetBlue expects to use the iPad mini to organize crew schedules, as well as to make sure their transportation to and from the airport is correct. If you've ever sat in the terminal waiting for a delayed flight because the crew hasn't shown up, that's going to be a welcome feature.
Meanwhile, there's potential for showing "limited" information on previous purchases by each traveler so, for instance, they might already know what type of gin you like, or which flavor of chips.
JetBlue had already been deploying iPads to pilots as electronic flight bags since a trial late last year. The crewmember tablets will initially be distributed among those servicing the New York JFK, Los Angeles LAX, and San Francisco SFO routes.