Jelly Bean set for Galaxy S III and Note 10.1 "very soon" says Samsung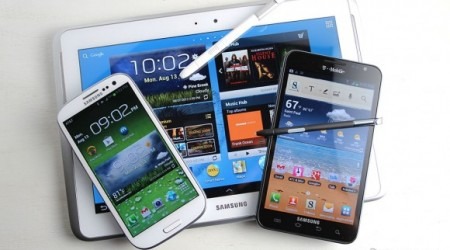 An update to your Samsung Galaxy S III and Samsung Galaxy Note 10.1 are right around the corner in the form of Android 4.1 Jelly Bean – so says Samsung. It's at IFA 2012 that the company made the announcement that the software would be hitting both devices "very soon" as it were, with the Samsung Galaxy Note II having been announced earlier in the event they spoke at as coming with Jelly Bean right out of the box. This duo of devices currently works with Android 4.0 Ice Cream Sandwich.
While the first Galaxy Note still also works with Android 4.0 Ice Cream Sandwich at this very moment, it would appear – though Samsung hasn't confirmed – that Jelly Bean will be arriving there soon as well. Unless of course there's some unforeseen set of circumstances, of course. Generally an update to the international versions of these devices comes first while the carrier-specific devices get a software update of this magnitude several weeks later.
Samsung Galaxy Note II video demo:
In other words, you can expect an update to Android 4.1 Jelly Bean on your Samsung Galaxy S III and Note 10.1 – that brand new tablet we just saw for the first time less than a month ago – to come before the end of the year. This software update will bring expansions to Google's search capabilities as well as some next-level Samsung-added perks as well. For a preview of what's to come, it's a good bet that you're glance at our hands-on with the Galaxy Note II from earlier today will do you some good – have a peek at a hands-on video here as well.
Also check out the rest of our IFA 2012 coverage as well as our timeline below of Jelly Bean updates and features – get to know Google's latest and greatest mobile offering!