Jelly Bean for unlocked Galaxy S III goes live in UK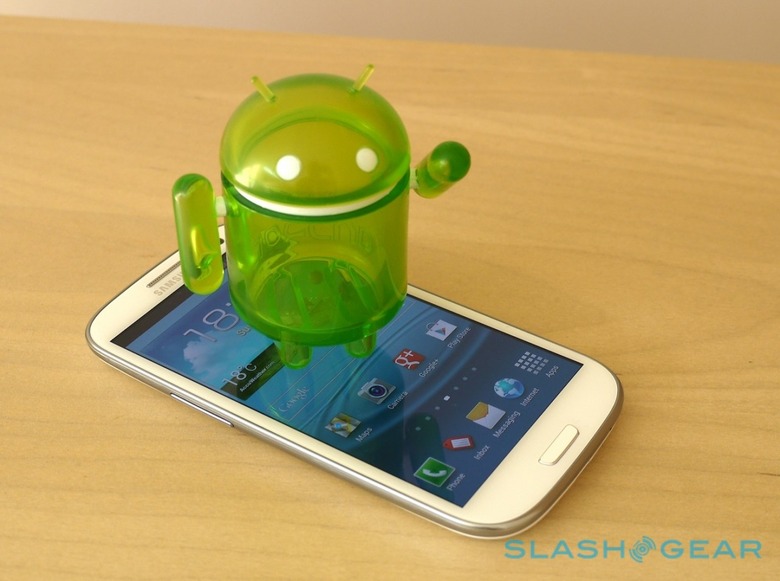 Unlocked versions of Samsung's Galaxy S III in the UK are beginning to receive the Jelly Bean update this morning, in a new OTA update. The firmware for Android 4.1 has already been spotted for carrier-branded versions of the handset, but so far has been missing from unlocked Galaxy S III devices such as those purchased from Samsung's own stores. That's all changed this morning, however.
We checked our own unlocked UK Galaxy S III, and found that a new update was indeed available for the phone. Measuring in at a hefty 284.36MB – which means downloading over WiFi is advisable, rather than your cellular data connection – the package can also be acquired through Samsung's Kies app and loaded via USB.
Among the improvements in Jelly Bean on the Galaxy S III are Google Now, which uses your appointments and location to flag up pertinent snippets of information; more details on alerts in the notifications bar; and new amendments to the camera app that allow video recordings to be paused and resumed. As on the Galaxy Note II, there's also a new Blocking mode which allows users to pare back what notifications they receive, and from whom.
You can check for the latest firmware for your Galaxy S III by going to "About Device" in the settings and choosing Update. Alternatively, load up Kies and download it there. Vodafone and Three have already begun pushing out their own Galaxy S III Jelly Bean updates, while Samsung says US carriers have their own timetables for the "coming months."