Jeep ends Wrangler JK production after 12 years of success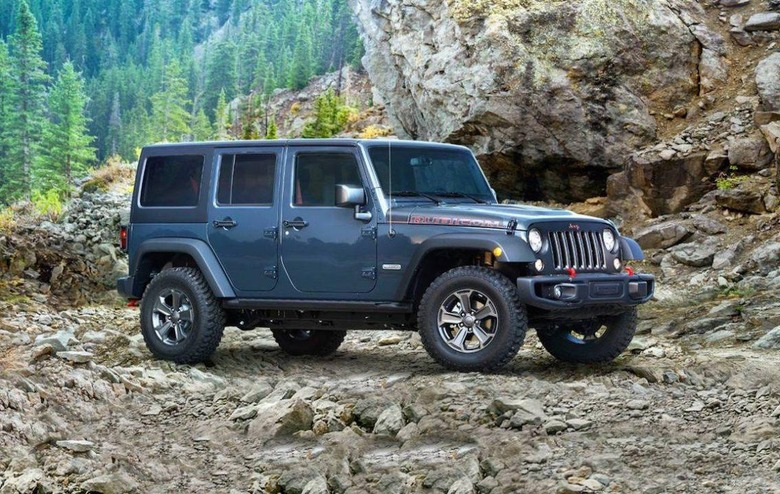 After nearly 12 years on the market, Jeep has ended production of its wildly successful Wrangler JK model. The last vehicle, a white Wrangler Rubicon Unlimited, rolled off the assembly line at the Toledo, Ohio factory on Friday, months after its successor, the 2018 Wrangler JL, was first unveiled. Since its debut in 2006, Fiat Chrysler Automobiles (FCA) produced over 2.1 million Wrangler JK models, selling an average of more than 180,000 units during its 12-year lifespan.
The Wrangler JK is noteworthy milestone for the Jeep brand, as it was the first Wrangler to feature a four-door option. This made it an almost immediate success, as the vehicle now appealed to a much wider consumer market that was rapidly becoming more interested in crossovers and SUVs. 119,000 Wrangler JKs were sold during its first year of production, eventually peaking at over 200,000 sales during 2015.
"There was no competition. When the four-door came along it opened it up to another demographic, another market. It became not only a great off-road vehicle, but it also became a family vehicle," said Chuck Padden, manager of the Toledo Assembly Complex plant where the vehicle was produced. The last remaining Wrangler JKs can be found alongside the first Wrangler JLs at Jeep dealerships, but no more will be arriving from the factory.
The Toledo plant is already producing the Wrangler JL in another part of the factory, while the assembly line where the Wrangler JK was built will now be renovated to produce Jeep's upcoming 2019 pickup truck model. While no official images have been revealed yet, that vehicle will be named the Jeep Scrambler, and is said to be the spiritual successor to the CJ-8 Scrambler, which ended production in 1986.
SOURCE The Blade