JBL speaker docks go Lightning for iPhone 5 and iPad mini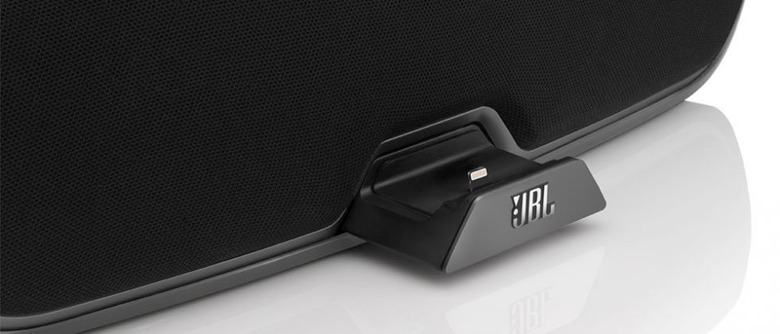 Two new lovely JBL docks have been revealed this week by Harman with the ability to connect to the newest wave of Apple mobile products – lighting style. These devices are the JBL OnBeat Micro and the JBL Venue LT, both of them ready for not just the iPhone 5, but the new iPod range, the updated 4th generation iPad, and the iPad mini as well. One is tiny, the other is slightly larger than tiny – both are high quality in both looks and sound.
The JLB OnBeat Micro starts at $99 USD and will be bringing on the smaller of the two dock sizes. This device is made to be small enough to fit into your purse or backpack and works with both an (included) AC adapter and batteries for wireless action. This dock charges any of the smaller Apple mobile devices on the market while they're docked, but anything from the iPad mini and up is going to have a tough time as the shape does not allow. This device also has a built-in USB connector for powering and playing other portable devices as well.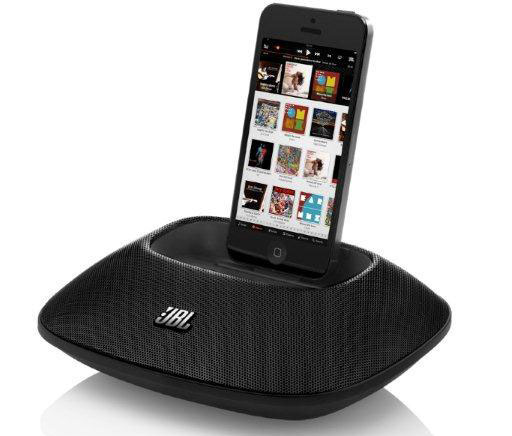 The JBL OnBeat Venue LT works with a "hidden" lightning dock behind the JBL logo at its base. This unit is made to work with all of the Apple mobile devices in the newest range and has been described as "ideal" for the iPad mini and iPad 4th gen by Harman. This device works with Harman TrueStream Bluetooth wireless streaming technology, too – this means it's able to connect with up to eight devices – like magic! This larger of the two devices will cost you $199 USD straight from the online JBL store.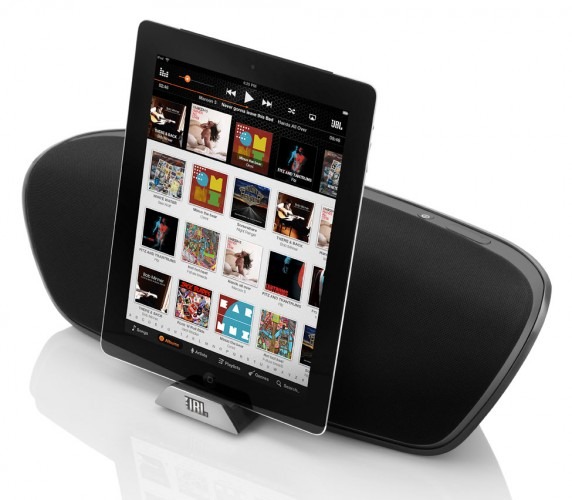 Both devices are available immediately if not soon from your favorite JBL retailer and would be fabulous for that iPhone 5 owner friend of yours this holiday season. Keep that in mind, too, folks: we're ramping up on the holiday season for 2012, this meaning we'll be inundated with products left and right from here until the end of the year. Exciting times for all those who love gadgets galore!