JBL Link View smart display with Google Assistant now up for preorder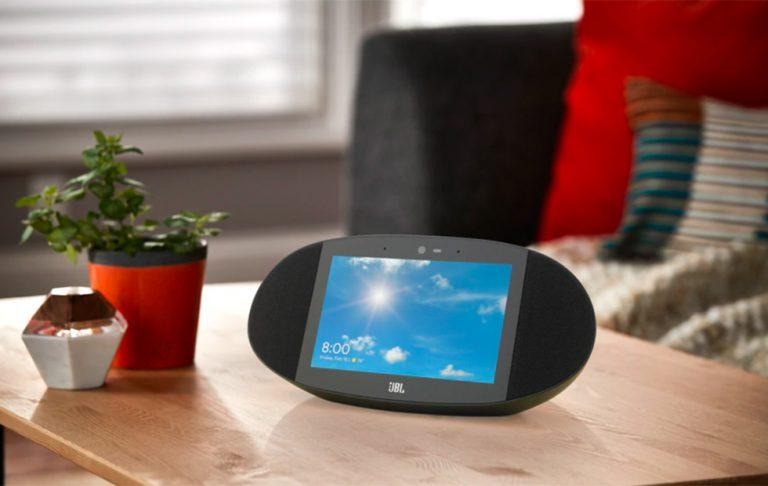 JBL Link View, a smart speaker with an 8-inch display and Google Assistant, is now available for preorder. The oval-shaped device is an alternative to Amazon's Echo Show, offering voice control coupled with a display and camera for video chats, among other things. JBL is accepting orders now with plans to start shipping the device in early September.
READ: This JBL Link Bar is Google's first Android TV and Assistant hybrid
JBL Link View is designed to sit on a flat surface, such as a desk or countertop. The display is joined by speakers and JBL sound technology, a 5-megapixel front-facing camera, and an IPX4 splash-proof rating.
JBL includes PrivacySwitch, a camera shutter and mute slider that disables both during those times you're not using them.
Google Assistant enables the speaker to work the same as, for example, the Google Home devices. The obvious benefit is the ability to view content in addition to audio; you can, for example, use Google Assistant and the device to view video feeds from security cameras that support the assistant.
JBL promises deep bass thanks in part for a rear-facing passive radiator; there's also a pair of 10W speakers, offering a 55Hz to 22kHz frequency range. The speaker is available for preorder now at $249.95 USD.