JBL GO hands-on: the cutest little Bluetooth sound blaster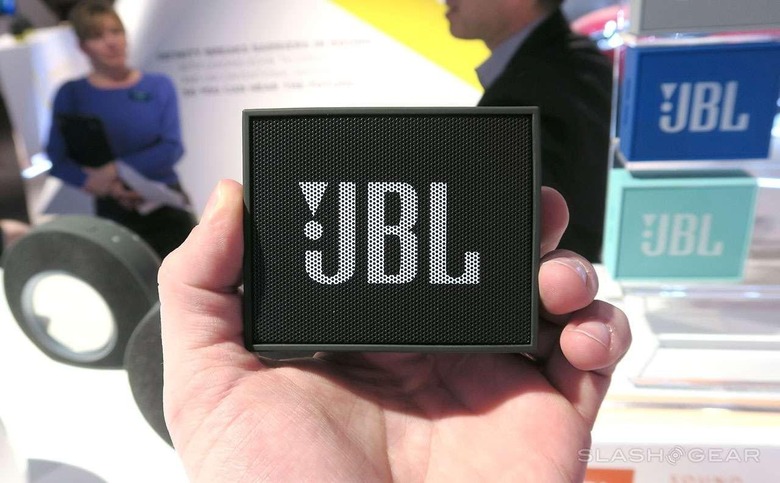 This little beast may be cute, but it packs a surprising punch of sound quality. What you're working with here is Bluetooth connectivity to your mobile smart devices for music or audio for entertainment on the go. JBL GO is a box of sound blasting you'll be able to fit in your pocket, working with built-in speakerphone abilities and a whopping 5 hours of sound playback. This past week at CES 2015 we got to get up close and personal with the whole color collection.
The JBL GO comes in 8 different colors – or it will when it's launched in the near future. You'll see black, pink, yellow, green, blue, red, orange, and a light gray. Here we're seeing demo units, so most of them don't play, but they'll be the same materials once the final run is released.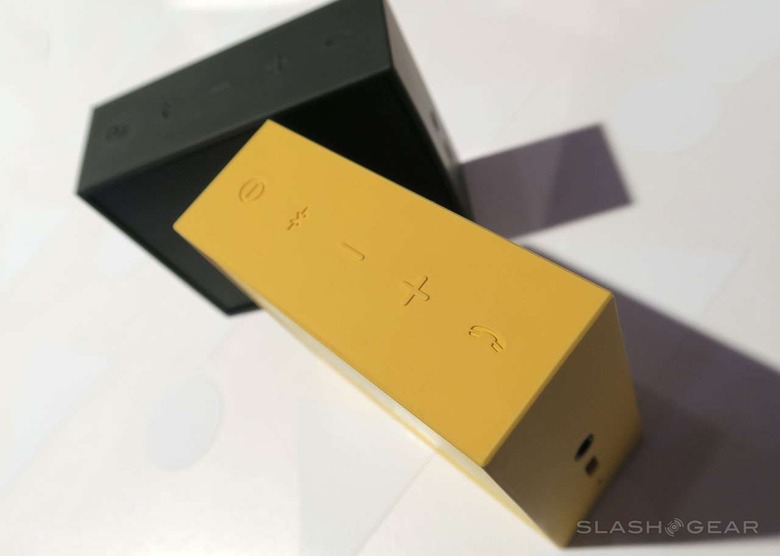 The battery inside is rechargeable, so you'll be able to go for 5 hours over and over again. You can also leave the device plugged in, if you do so wish, to work with essentially unlimited playback time.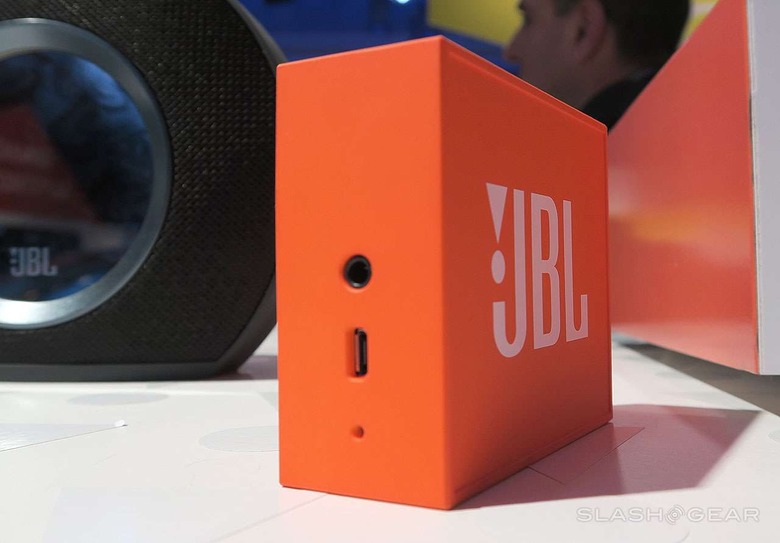 Wireless carry is assisted by an integrated carry strap hook.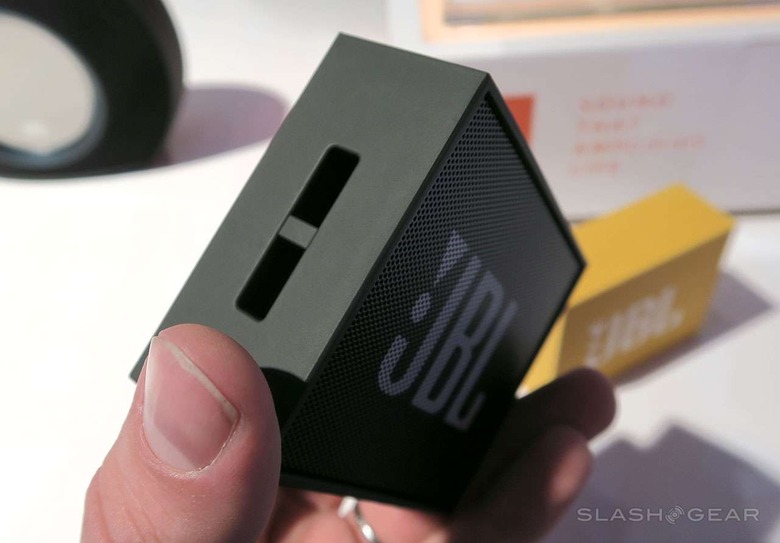 You can go wireless with Bluetooth for sound or you can work with a standard 3.5mm audio wire. This plugs in to the AUX IN port on the device.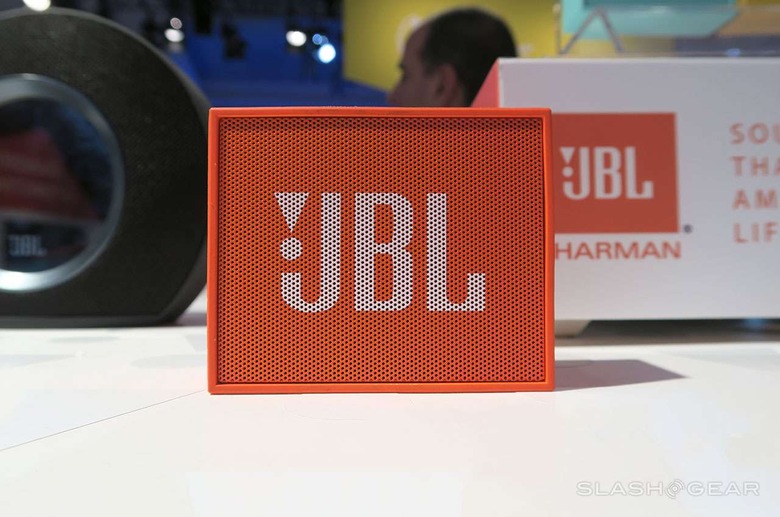 Once this speaker is released, it'll cost you $29.95 USD. We'll let you know more once our review unit arrives in the mail.